As the heat climbs to a nearly unbearable 100 degrees outside, consider making popsicles a staple in your diet.
Popsicles are getting trendy (see Buzzfeed roundup) and there's no reason why they shouldn't be praised as a gateway frozen treat for DIY-hipsters. There is little work or skill involved, and quite honestly, recipes aren't needed either. Use your imagination and conjure up the most saliva-inducing flavor combo ever, and throw it into a popsicle mold.
And more practically, popsicles can become a quick, on-the-go breakfast on sticky mornings. Yogurt, berries and a drizzle of honey sounds like a perfectly acceptable breakfast, and it's perfectly acceptable and delightful when frozen. In my brief two week affair with a popsicle mold, I've made apricot-honey-yogurt pops, raspberry-mint-yogurt pops, mango-peach-orange pops, chocolate-marionberry pops and green tea-lemon-mint pops.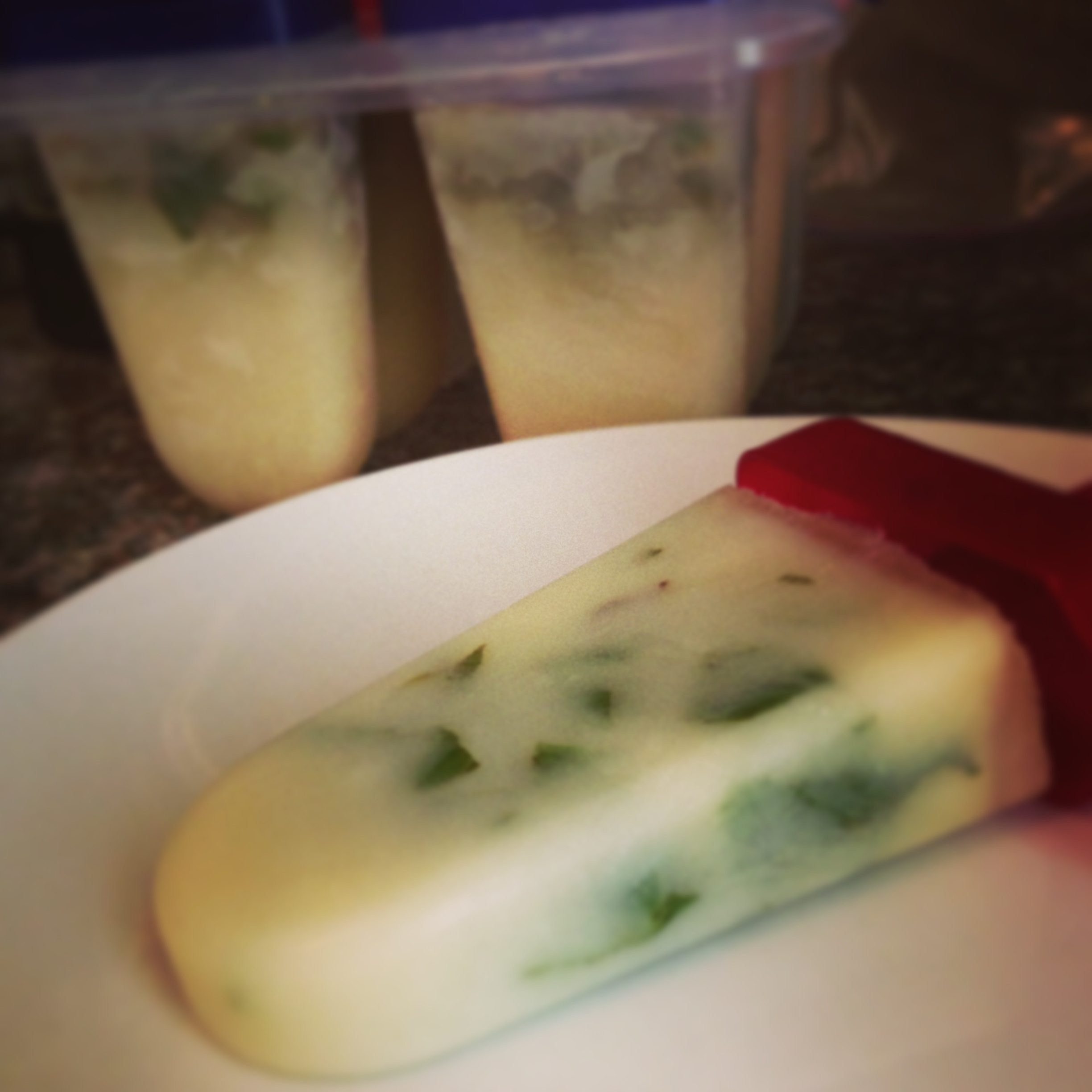 I encourage you to follow my lead.
Green Tea Lemon Mint Popsicles
2 cups water
2 green tea bags
Handful of mint leaves, roughly 20
1/2 cup sugar
1 lemon
In a small sauce pan, bring the water to a simmer. Add the tea bags and steep for four minutes, tearing up the mint leaves and adding them directly to the water half-way through. Turn off the heat.
Take the bags out, add the sugar and mix until sugar completely dissolves. Squeeze in the juice of one lemon and mix again. Pour the mixture into popsicle molds — there should be enough for six. If you are using popsicle sticks, you'll need to wait a couple hours so they'll stay in place. Alternatively, you can hold the sticks in place with foil. Either way, your confection will be ready for devouring in about six hours.