Pablo Antinao-Alvarez came to California for the wine, and because its landscape reminded him of his home of Chile. Two years later, in 2006, his formal wine education began. He participated in a winemaking program offered by UC Davis Extension and continued his wine professional and sommelier certification in Napa Valley, California, and Barcelona, Spain.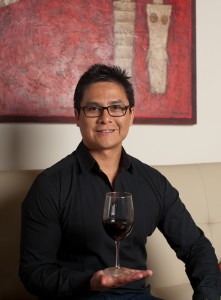 At the very first Winestock San Francisco in July, Antinao will be hosting a workshop entitled Wine 101. The class is broken up into three parts — how wine is made, how to train your senses, and how to taste and appreciate wine. Think terms like "legs" and "viscosity." Antinao's class is one of nine educational events at the Winestock festival, in addition to the opportunity to taste over 100 wines and nibble on a spread of hors d'oeurves, cheeses and charcuterie. There will also be a three-course menu paired with wines, live music and of course, the chance to mingle with winemakers and Bay Area food artisans.
During Antinao's own wine journey, he knew early on that he wanted to travel more and get certified multiple times if he wanted to seriously enter the wine world.
"The more you learn, the more you realize you've learned so little," he says.
Enter his wine school, which is taught in various locations throughout the Central Valley and Central Coast. He teaches Wine 101 ($65), as well as courses on sparkling wines, fortified and dessert wines, and food and wine pairings. Antinao says he loves teaching about wine because he can continue to learn about it, as well as continue to improve his English, his second language.
By the end of July, Antinao hopes to establish brick-and-mortar locations on the Central Coast and in San Francisco. Also in the works: organized wine tours to South America.
To newer wine drinks, Antinao recommends experimenting — there are roughly 10,000 grape varieties in the world, 3,500 wineries in California, 7,000 wineries in the country, and so much to try.
"Today more than ever, it's an exciting time to explore the world of wine," he says. "Be open-minded. Be an explorer."
Winestock SF
July 20-21
Firehouse 8, San Francisco
$50
Tickets and more info here