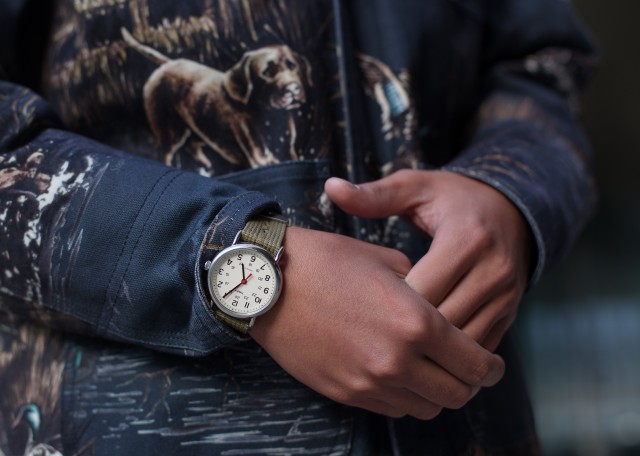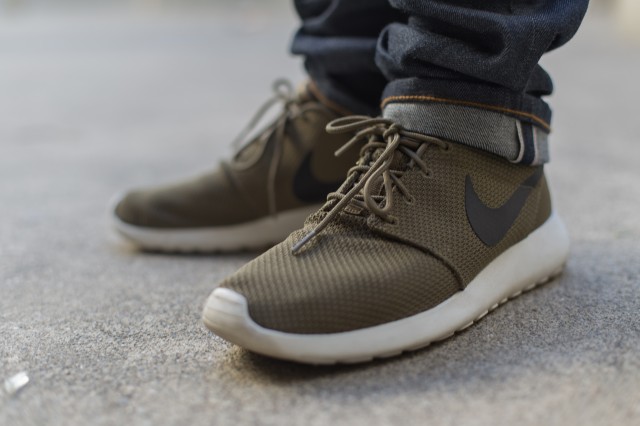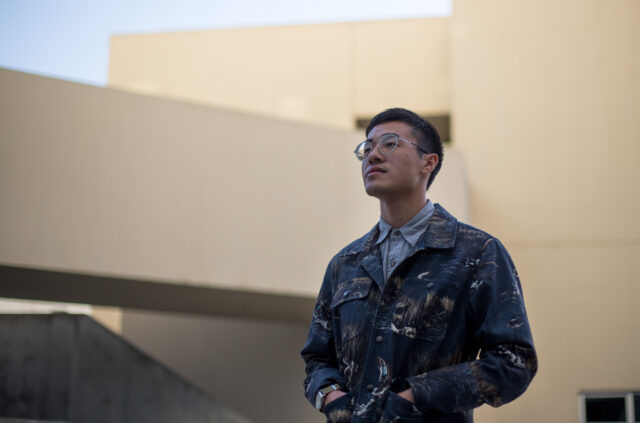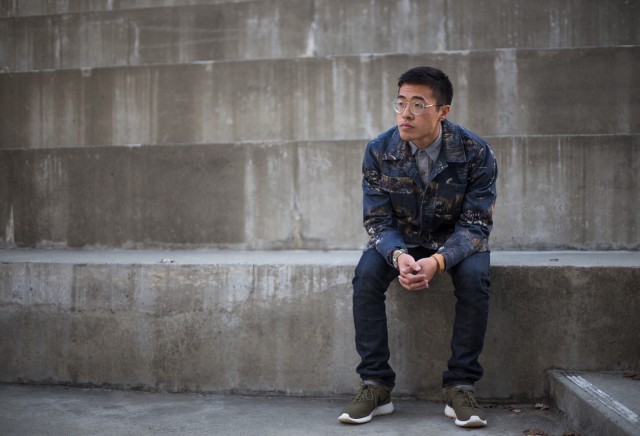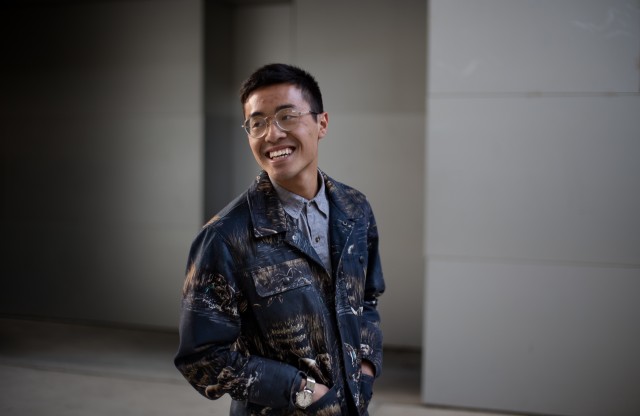 The smell of menswear is in the air as fashion enthusiast and raw denim junkie, third-year electrical engineering major Jasper Siu, gives MUSE the inside scoop on his personal style and how to do menswear his way.
In this week's edition of Campus Chic, let's talk raw denim. If you like your clothes nice and clean, raw denim is not for you because these jeans are all about getting down and dirty. Think of them as a blank canvas awaiting to be painted by the colors of your daily experiences or a caterpillar anticipating its metamorphosis into a majestic butterfly after undergoing countless trials and tribulations. If you're up for the challenge, you will be wearing these jeans everyday without a single wash for up to six months or even an entire year.
A word from the wise: Febreze is your friend. Hang your jeans and spray on a reasonable amount of any air freshener you have to temporarily reduce the odor of the garment. Another way to deodorize your jeans is to secure them in a Ziploc bag and freeze them in order to kill off the bacteria producing the odor. Remember to beware of rain and water as the indigo dye from your jeans can bleed into your white shirt or shoes. Roll the hems of the pant leg to prevent water from reaching your shoes and to show off the selvage detailing of your jeans. After your six months (or year) are up, wash your jeans and you will end up with a beautiful pair of pants customized with every fade and flaw created through all the day-to-day happenings of your busy life. Like Siu says, they truly are your second skin.
James' Notes: For all the raw denim enthusiasts out there, it might be a better idea to opt for a nice pair of chinos or tailored trousers when going on a date or a job interview. No one needs to smell those dirty jeans of yours, especially not your boss.
Q&A with Jasper Siu
1. If you could describe your personal style in three words, what would they be?
Clean, simple and dark.
2. What are your three must-have items in your wardrobe?
Raw denim, a plain white crewneck T-shirt and a blue Oxford button-up.
3. What do you love about raw denim?
Everything really. First of all, just the fact that it looks better as it ages over time. It's pretty much like your second skin. As you wear it, you have a small story behind every fade, like a wallet fade or pencil fade. My old pair had my driver's permit on my left back pocket and even that left an imprint. I like the stiffness behind [raw denim], really. After going back to trying out normal jeans, they kind of felt like sweatpants. They're just so soft and they didn't feel like the true jean.
4. How do you maintain your jeans?
I'm more into slim fits so, if I find that it doesn't fit me on the first wear, I'll pre-soak it and have my sister tailor it for me. The first soak is to just get the extra shrinkage out and then you just wear it from there. The pair that I'm wearing right now are from United Stock and they fit me fine on my first wear so I'm just going to wear them and wash them in probably another few months.
5. What is your favorite accessory and why?
My Timex weekender watch. It's my favorite because it's also a functional accessory. I'm constantly checking it during the day and especially during testing time, so I can manage my time better.
6. Where do you love to shop and why?
For my basics, I like Uniqlo because they have reasonably priced clothing and the quality's pretty decent. They pretty much have everything you would ever need if you're looking for something simple.
I also like Supreme a lot because they have really unique clothing and they really held true to what they've been doing. They have a lot of designs that don't follow the norm and they've always been very futuristic and ahead of the game. There were a lot of prints that they've been doing a few years ago, like full artwork/graphic tees, and people weren't quite into that when they were doing it; but right now, a lot of the high fashion brands, like Givenchy, are doing the same thing, but [Supreme] had already done it.
7. What is your most treasured item in your wardrobe?
It would have to be this Supreme jacket that I'm wearing now. I remember when I first saw it in the lookbook that came out, I was in the airport on my phone and was like, "What is this? I have to have it!" No matter how much it cost, I was gonna get it.
8. What items do you recommend our readers to incorporate in their wardrobes for the fall season?
Casual vests. It's a great piece that'll keep you warmer that doesn't cover the rest of your outfit but rather adds on another layer.
9. What final tips can you give to our fashion-forward readers?
I know as college students we're on a tight budget, but sometimes spending a little more money on the essentials can make a big difference. For example, a good leather belt can last you forever, and will look better as it ages if maintained well.