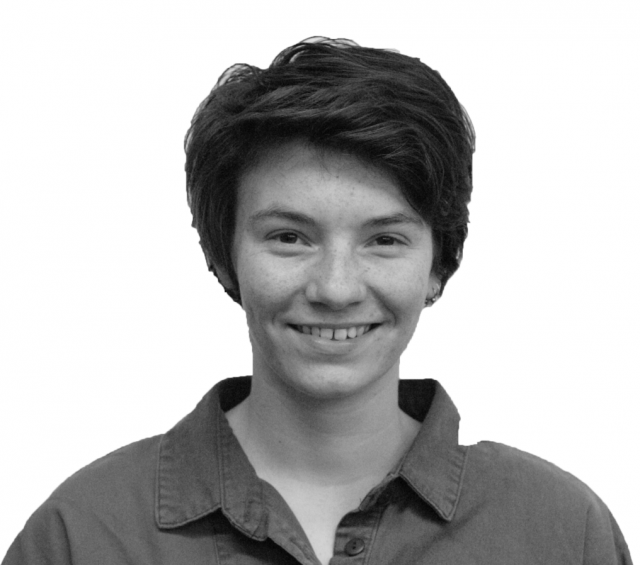 Imagine that someone comes along and tells you you can't live in your house anymore. Imagine they are going to kick you out and undo all your work and keep you from being a part of that space. *Sings* Imagine all the people…
When I think of this happening to my own home, I see the art created by friends and residents being eliminated. I see the collection of posters ranging from Fear and Loathing in Las Vegas to a Periodic Table of Produce in the trash. Worst of all, I see how empty the house would be without my housemates' laughter and poetry and out-of-tune renditions of "The Imperial March." And what about the cat? Oh Zuni…
For the residents of Cloyne Court Co-op in Berkeley, this devastating picture is becoming a reality. I know there's a group of us that have something in our hearts against Berkeley students, but the issue surrounding Cloyne is one that transcends grudges.
When a Cloyne resident died because of a drug overdose in 2010, his mother sued Berkeley Student Cooperative, the organization that oversees Cloyne and all the other co-ops. The Berkeley Co-op head honchos (collectively known as Cabinet) took action this year after the lawsuit was settled, deciding to turn Cloyne into an academic-themed, substance-free house at the end of the semester.
The last element of this "solution" is the purge — current residents are to be kicked out of the house and not allowed to return. A radical solution, if you ask me, especially considering that the current residents were not residents at the time of the incident. Not to mention, there was no alternative solution presented, and Cabinet crafted this solution behind closed doors.
In a cooperative community where decisions are made collectively, what sense does it make for Cabinet to act without the input of others?
I see an interesting angle to this, one that has to do with basic morality and respect. In the case of Cloyne, the issue circulates around a human life. Part of the issue at Cloyne is that insurance rates, in the case of another incident, would skyrocket, therefore making living costs impossible to meet. So the presented solution aims to prevent another tragedy. Yes, human life is important, but when you whitewash a house to remove the problems you perceive, you're also painting over the murals and the communities that created them.
In the past six months or so, as a part of a community similar in nature to Cloyne, I've learned that communities are where problems are solved. I've hashed out issues of my own with the support of my community, supported housemates when they experienced loss and watched community members suffer break-ups. Most importantly, I've seen people come out of their shells and open up as they learned to trust those around them. These close, cooperative communities are places to grow and learn and experience. With these things in mind, how does taking away this sense of community affect a group? An individual?
I can't claim that I'm explicitly familiar with the incident that happened at Cloyne in 2010. I can, however, assure you that I am explicitly familiar with the ways that a community can help a person, regardless of the seriousness of the issue. What I'm trying to say here is this: getting rid of the problem doesn't solve the problem. Removing the Cloyne residents doesn't prevent further incidents and doesn't change the perceived drug culture surrounding Cloyne at this time. Cabinet's decision pulls the safety net of a stable community out from under the residents. I know the solution proposes to make Cloyne a substance-free house but, let's be real, rules are broken and the drug culture issue is not unique to Cloyne.
I believe the solution is to find a way to help those who may have a drug problem and allow them to live in a community that is supportive to them. Displacing 150 people at the end of the semester only diffuses the issue and doesn't solve it. Addressing problems on an individual basis would lead to more problem-solving and risk-prevention in the long run. But that's not what's happening.
Cloyne, I know there's not much that can be done now, but I lift my lightsaber in your honor. May your future episodes be great, but never as good as the originals.
Discuss heartbreak and the psychological benefits of cats with ISABEL MONIZ at irmoniz@ucdavis.edu.
Editor's note: The student that overdosed in 2010 did not die — he suffered permanent brain damage.