In loving memory of the Resilience & Inclusivity of Maya Angelou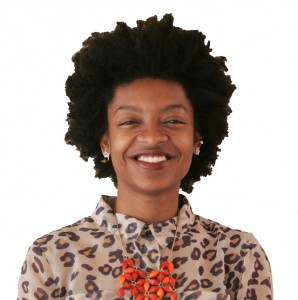 Welcome to the introductory installment of The California Aggie's first poetry column: AggieAngelous. AggieAngelous is here to display the diversity of Aggie creativity and interest through the beauty of poetry. This column will display poems written by UC Davis students of all majors, years, talents and backgrounds in a variety of styles including free verse, sonnets, haikus, epics, ballads, odes, etc.
Every column will feature one to three poems written by Aggie students and a short bio about them. Be sure to check in with AggieAngelous online weekly to read the work of up-and-coming UC Davis writers and get to know your peers in sections of the column entitled "ThePoetry" and "ThePoets&Poetesses."
AggieAngelous welcomes all writers and will offer a glimpse of the poetry scene in Davis. One of the sections of the column, "ThePoetrySlams," will feature event information about anything poetry related in the city of Davis. This section will be a resource for people interested in seeing poetry performances or performing themselves, and will additionally serve to familiarize readers with poetry as a performing art as well a written art.
Here are some of the events that AggieAngelous will provide information about throughout the year:
Clubs: English club meetings, SickSpits performances
UC Davis: VAGINA:OurStories (WRRC), Soul Speaks (SRRC, ACE), etc.
The English Department: Graduate Students doing readings
Davis Community: Fig and Axles poetry readings and open mics, etc.
Are you a writer? Do you have a poetry sitting and waiting for all of Davis to read? Do you want to experiment with poetry and be featured in The Aggie?
If so, then send your poetry to aggieangelous@gmail.com with a short, one-to-two paragraph bio about yourself, including your name, major and year. Feel free to include your interests and / or hobbies, or maybe even your favorite quote!
If you are involved in a poetry event or would like to advertise a poetry event you have heard about, please send an email to aggieangelous@gmail.com with a short description of what the event will entail. Please remember to include the title, date, time and location of the event.
AggieAngelous is dedicated to Maya Angelou as a tribute to her life story, poetic skill, inclusive nature and loving poetry. She has inspired many and I hope this poetry column may inspire some as well.
"Success is liking yourself, liking what you do, and liking how you do it."
— Maya Angelou
Camille Iman Woods is the creator and facilitator of AggieAngelous. She is a third-year English major at UC Davis and would love to answer any inquiries regarding this column. If you would like to know more about Camille, you can check out her blog at MsCamilleIman.blogspot.com.