THEPOETRY-THEPOETS&THEPOETESSES
THEPOETRY
#TheRevolutionWillNotBeHashtagged
By Camille Woods
the revolution will not have a mixtape
the revolution will not be tweeted
the revolution will not be on Beyonce's world tour
the revolution will not be on your Facebook newsfeed
the revolution will not be hosted by Oprah
the revolution will not be on BET
the revolution will not be the next black president
the revolution will not "Turn down for what"
the revolution will not be on Drake's next album
the revolution will not sold at Forever 21
the revolution will not be 50 percent off
the revolution will not "Eat Fresh"
the revolution will not just do it
the revolution will not come with a side of fries
the revolution will not create Metaworld Peace
the revolution will not be on Lebron's jersey
the revolution will not be on Kim Kardashian's Sex Tape
the revolution will not be "Brought to you by Sprite"
the revolution will not roll back prices
the revolution will not give free samples
the revolution will not be on #TeamEdward or #TeamJacob
the revolution will not be purchased at your local grocery store
the revolution will not save you 15% or more on car insurance
the revolution will not "have an app for that"
the revolution will not live in a pineapple under the sea
the revolution will not "get the London look"
the revolution will not say "maybe she's born with it"
the revolution will not be in a theater near you
the revolution will not get a Grammy, Emmy, or a Golden Globe
the revolution will not be the happiest place on earth
the revolution will not find nemo
#TheRevolutionWillNotBeHashtagged
#WillNotBeHashtagged
#WillNotBeHashtagged
THEPOETS&THEPOETESSES
#TheRevol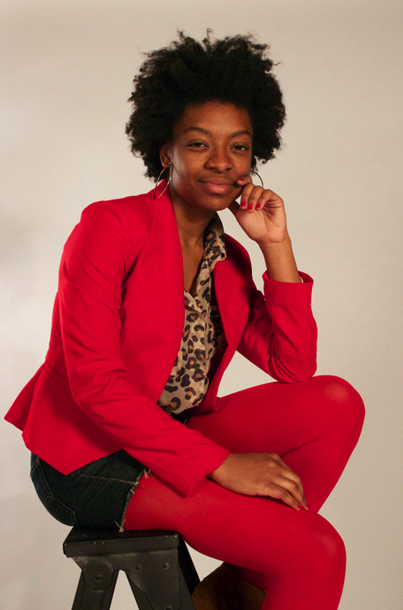 utionWillNotBeHashtagged By Camille Woods
Camille Woods is a third-year student here at UC Davis. She is currently in the process of changing her major to English and is the creator of AggieAngelous. She is a Resident Advisor, an Imani Clinic volunteer and a former performer in UC Davis' VAGINA:OurStories. Camille loves to laugh and feels that her spirituality is at the core of everything she tries to do. If you see her on campus, say hello; she loves to meet new people.
Be featured in AggieAngelous
Send your poetry to aggieangelous@gmail.com with your name, major, year and a short, one-to-two paragraph description about yourself. Feel free to include your interests and/or hobbies, or maybe even your favorite quote!
If you would like to advertise a poetry event, please send an email to aggieangelous@gmail.com with a short description of what the event will entail. Please include the title, date, time and location of the event.