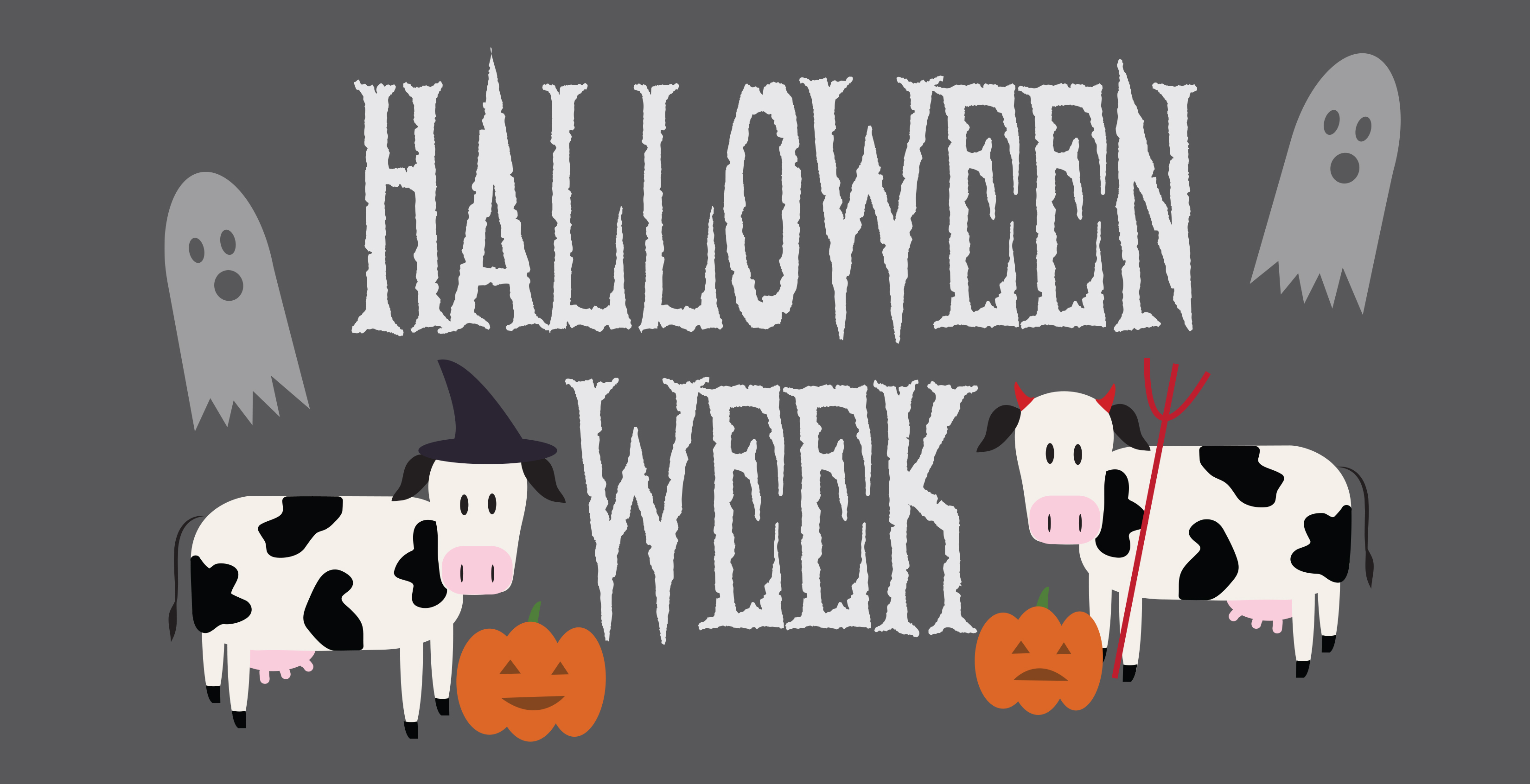 With Oct. 31 approaching soon, MUSE has compiled a list of Davis' most popular Halloween attractions to help you celebrate a week of tricks and treats.
FOR THE KIDS
Davis Downtown Treat Trail
Oct. 31, 2 p.m., free
Downtown Davis
Experience downtown's spook-tacular aura at this annual family-friendly event hosted by Downtown Davis. This Davis tradition offers families a chance to trick-or-treat at local businesses and enjoy a performance of Michael Jackson's "Thriller" presented by Pamela Trokanski's Dance Workshop.
It's a Great Pumpkin Charlie Brown
Oct. 31, 2 p.m., 2:35 p.m., 3:10 p.m., 3:45 p.m., free
Varsity Theatre, 616 2nd St.
Take a break from all of that trick-or-treating and celebrate Halloween with the Peanuts gang by enjoying a free showing of this holiday classic courtesy of Varsity Theatre.
Impossible Acres Pumpkin Patch
Oct. 30 to 31, 9 a.m., free
Grandpa's Barn, Corner of County Rd. 31 and 98
Enjoy the last days of October with free tractor rides, corn and haybale mazes, a farm animal petting zoo and a range of speciality pumpkins at Davis' local pumpkin patch.
FESTIVALS
Zombie Johns
Oct. 30 to Nov. 2, 10:30 a.m. to 7 p.m., free; $5 after 7 p.m. Zombie Paintball starts at 7pm base price is $23
46500 County Rd. 32B
By day, this interactive fall festival offers a variety of family-friendly attractions such as a corn maze, pony rides, a petting zoo and a shooting "gallery". By night, however, this unique pumpkin patch transforms into a field for a zombie apocalypse where guests are able to save the city of Davis from the undead in a zombie shoot thrill ride, or face the city's scariest monsters in a haunted corn maze.
El Dia de Los Muertos Festival
Oct. 31, 2 p.m., free
E Street Plaza, 207 F St.
Immerse yourself in Mexican culture at this Day of the Dead celebration honoring those who have passed away. The event will feature traditional Latin entertainment such as live mariachi bands and Aztec dancing as well as a performance from local talent, Voice of the Wood.
Dia de Los Muertos Celebration
Nov. 2, 11:30 a.m., free
Gallery 1865, 820 Pole Line Rd.
Join others at Davis' Cemetery District in honoring ancestors and loved ones at the city's second Day of the Dead celebration.This local take on the Mexican holiday will feature art, poetry, Danza Mexica and plenty of pan dulce with chocolate.
SHOWS/PARTIES
RockBand University's Sixth Annual Halloween Concert
Oct. 31, 5 p.m., free
The Davis Graduate, 805 Russell Blvd.
You'll hear bloodcurdling screams when eight RockBand University bands take the stage at this annual Halloween concert. The show will highlight talent from the city's local music school.
Halloween Extravaganza
Oct. 31, 8 p.m., $5
The Morgue, 1919 Wahl Way
Join fellow rock 'n' roll lovers at a concert across from the Davis Cemetery and enjoy live hair-raising music from local bands at a show that will be far from morbid.
Sudwerk Halloween Party
Oct. 31, 4 p.m., entrance to event is free
Sudwerk Dock Store, 2001 2nd St.
Dress up and drink up at this Halloween party hosted by one of Davis' most popular breweries. Devilish prizes are available for guests dressed in the scariest costumes.
Halloween Spooktacular Show!
Oct. 31, 8 p.m., free
Kleiber Hall, Room 3
Cackle in laughter at this Halloween-themed improv show starring UC Davis' premier improv comedy troupe, Birdstrike Theater. Guests are encouraged to come in costume.