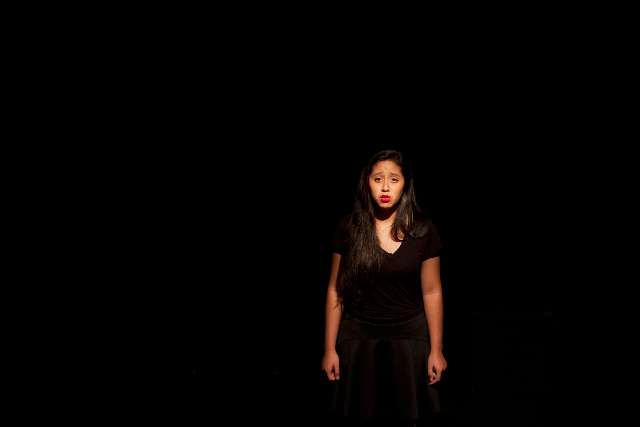 UC Davis student-run club Studio 301 will be presenting its Contemporary Musical Theater Review this weekend. They will be performing a cabaret of songs from popular modern and classic musicals.
This year's Contemporary Musical Review, titled "Can You Hear the People Sing?" will feature songs from musicals of the 2010's such as Bonnie & Clyde: The Musical, as well as classic productions like Les Miserables.
The show is made possible by a collaboration of five different student directors. When asked about the pros and cons of having so many people in charge, Roberto Aguilar, a fourth-year dramatic arts major and one of the student directors, expressed that he has overall positive feelings about the 301 team.
"We have a lot of ideas and energy floating around [on the team]. It's also great to know that we have such a fantastic group that supports each other and is there to push each other forward [in rehearsals]," Aguilar said.
The Studio is set to showcase a variety of musical theater genres from quirky Little Shop of Horrors tunes to operatic Les Miserables ballads.
"[Our show is] an amalgamation of different musicals, and it's amazing to learn new music from up-and-coming shows [while also performing] classics, such as Les Miserables," Aguilar said.
Jill Price, a fourth-year English major and Studio 301 member, expressed her feelings on the upcoming show.
"[The review is] not quite like a musical, but not quite like a concert either," Price said.
She said she believes the performance will be a great opportunity for people who don't want to sit through a full-length Broadway show but would still like to listen to their favorite show tunes. Price came up with the original idea for the Studio 301 review show.
"I wanted to do something low budget, fun and [that] would allow a lot of members to be involved," Price said.
Jason Moscato, a third-year dramatic arts and linguistics double major and Studio 301 club president, said he hopes to see a lot of UC Davis students at the show.
"Basically, you are paying [a low, affordable] price to experience [songs from] a lot of different musicals, so it's a discounted way to gain exposure to a variety of [musical theater] pieces. Any contributions really help [us to] put on more productions and we really do hope that a lot of people can come," Moscato said.
The show will take place Saturday, Nov. 8 at 8 p.m. and Sunday, Nov. 9 at 2 p.m. and 8 p.m. in Lab A of Wright Hall.
There is a suggested donation of $10 that will go toward helping the club fund future productions. All attendees are welcome to donate both nights as well as during the matinee. For more information about the show and/or becoming a part of Studio 301, you can visit their Facebook page.
 Photo by Katie Lin.