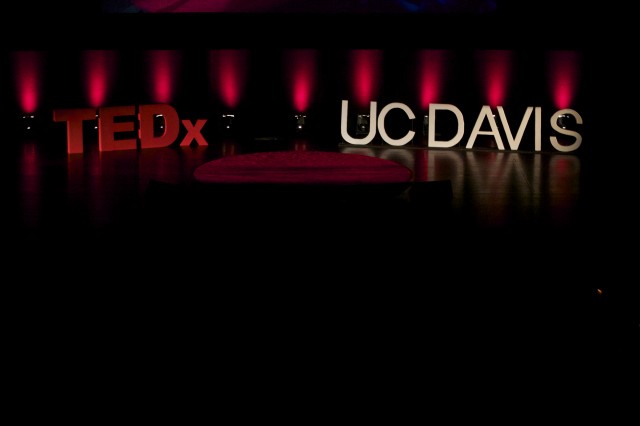 On Saturday, TEDxUCDavis will be hosting its first salon of the year from 9:30 to 11:30 a.m. Tickets will be $5 for Davis students and $7 for non-students. TEDxUCDavis is an independently organized version of the globally-renowned TED (Technology, Entertainment, Design) Conferences. TED Conferences, popularized by the release of "TED Talks" online (many of which are available via Netflix and Youtube), are based around the simple premise of sharing ideas. Speakers are allotted a maximum of 18 minutes to share their ideas and perspectives on a nearly unlimited range of topics. Sam Hodges, a fourth-year film studies major, attested to the effectiveness of the viral speeches.
"[The speakers and format] make TED Talks very engaging," Hodges said. "Our generation can have a very short attention span and [some of the topics covered in TED Conferences] can get dry very quickly, but the speakers [at TED events] are both knowledgeable and charismatic."
TEDxUCDavis features a similar format, but with a focus on themes that are more specifically suited for the Davis community. The event is held at The Varsity Theatre to serve the community as a whole.
Sinisa Novakovic, owner of the theatre and former UC Davis graduate student, attributed the theatre's proximity to both academic and residential constituents as an asset for the event.
"The theatre is located in the heart of downtown Davis," Novakovic said. "[It's in a perfect position to] successfully attract both the UC Davis student population [as well as the residential population]."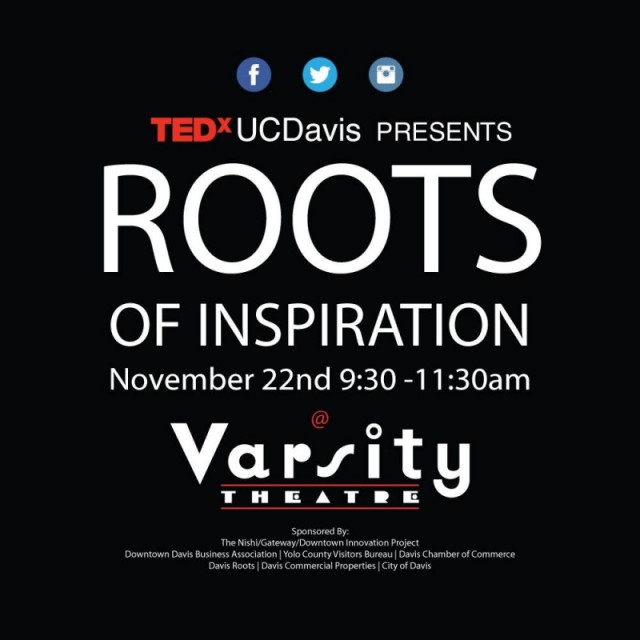 The TEDx event will feature four speakers and two performers from the Davis community, as well as an intermission for conferencing and networking. The theme of this conference, "Roots of Inspiration," provides an avenue for the speakers to share their thoughts on personal inspiration in both conceptual and concrete terms.
Ruhi Thakker, a fourth-year communication major, serves as public relations director for TEDxUCDavis and elaborated on this sentiment.
"[The speakers will share how they] get inspired and also [how they] motivate others to get inspired," Thakker said.
"Roots of Inspiration" tailcoats off of and expands on last year's kickoff TEDxUCDavis theme, "Pause and Play." "Pause and Play" referred to the concept of stopping to reflect on occurrences in everyday life and then utilizing information gleaned from reflecting to accomplish goals. Where "Pause and Play" set out to motivate students through introspection and reflection, "Roots of Inspiration" looks to get students to use that introspection to move forward and inspire one another.
"College students can lose motivation," Thakker said. "It's really important to keep them motivated and inspired. [Motivating and inspiring students] will be a really big theme for [TEDxUCDavis] throughout the year."
Thakker also stated that while the goal of the salon is to motivate and inspire students throughout their time in university, TEDxUCDavis aims to provide students with advice that can be utilized long after their academic careers have ended.
"Students [will be able to] actually take something away from [the conference] that will help them even after they graduate." Thakker said.
For more information on "Roots of Inspiration" and other TEDxUCDavis events, visit tedxucdavis.com.
Photo by Katie Lin
Graphic Courtesy TEDxUCDavis