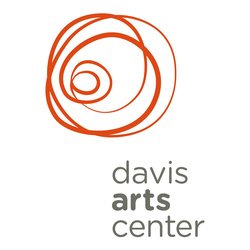 On Friday, the Davis Arts Center at 1919 F Street will be holding a reception for the entries to its annual "It's in the Bag" art contest. The contest, sponsored by the local Whole Foods Market, challenged young artists from ages 7 to 14 to create a piece that promotes healthy foods. The theme – "Healthy foods that I love to put in my shopping bag" – allowed the artists to create pieces in mediums ranging from watercolor painting to mixed media creations that illustrated the budding artists' concept of healthy, locally grown foods. The contestants' pieces will be featured at the reception for the community to view.
Lauren, a longtime Davis resident and Whole Foods employee, commented on the contest's prevalence and success in Davis.
"I used to apply to the contest myself," Lauren said. "I think it's great that [Whole Foods] supports young, local artists."
Overall, 34 applicants uploaded digital copies of their work to the Davis Arts Center's website for submission and review, with representatives from both DAC and Whole Foods selecting the top five entries. The five selected entries were voted on via an online poll. While every contestant's submission will be featured at the reception, the first-place winner, eight-year-old Maya Delaney, will receive the grand prize. Delaney's artwork, titled "Fruit & Veggie Quilt," is a 4-by-3 grid emphasizing the colorful variations of her favorite fruits and vegetables, and will be printed on to canvas bags that can be bought at Whole Foods and The Davis Arts Center.
The excitement and pride from Delaney and her family on the first-place selection has already been felt in Whole Foods, according to Lauren.
"Maya came in with her father recently and they were very excited," Lauren said. "[Her father] wanted to buy multiple bags."
While the contest does celebrate local artists, the contest also serves as a fundraising opportunity for the Davis Arts Center, as all the proceeds from sales of the bags will go back to DAC, so that they can continue to support local artists.
Joseph, a patron of Whole Foods, was not only impressed with Delaney's art, but also the fundraising aspect.
"I like the artwork," Joseph said. "But I [really appreciate] that the Davis Arts Center gets all the proceeds."
Photo Courtesy davisartscenter.org.