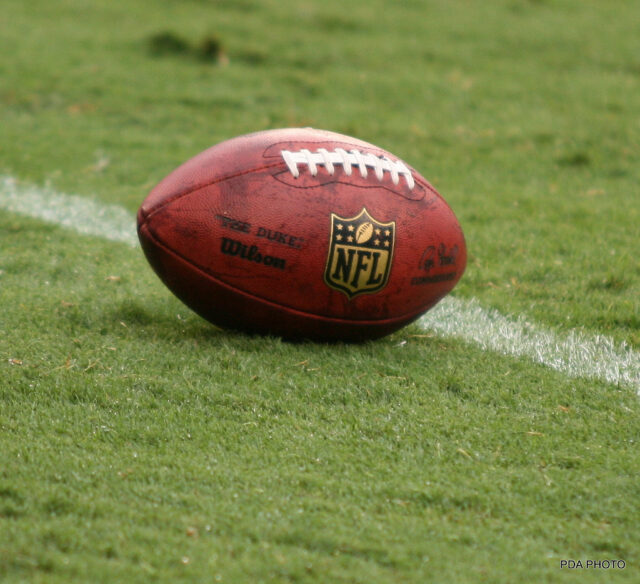 Carolina Panthers 27 – Arizona Cardinals 16
The Carolina Panthers returned to the post-season for the second consecutive year despite a losing record at 7-8-1 and a negative point differential. Quarterback Cam Newton threw for 198, two touchdowns and an interception, but it was the tenacious Panthers defense that won the game for Carolina, sacking the Cardinals' third string quarterback, Ryan Ridley, four times for a loss of 31 yards and intercepting him twice.
Arizona was held to 78 total yards, the lowest in NFL playoff history. Panthers' running back Jonathan Stewart rushed for 123 yards and a touchdown. Carolina will face the best defense in the NFL, the Seattle Seahawks, in the second round.
Baltimore Ravens 30 – Pittsburgh Steelers 17
Despite the dismissal of running back Ray Rice in the wake of a scandal earlier this season, the Baltimore Ravens returned to postseason to face long-time rival PIttsburgh Steelers.
Ravens' quarterback, Joe Flacco, passed for 259 yards and two touchdown in the win. The Baltimore defense managed to sack Steelers' quarterback Ben Roethlisberger five times, for a loss of 37 yards, and intercepted two of his passes. Baltimore's wideout, Steve Smith Sr., provided the Ravens with a throwback performance with five receptions for 101 yards.
The Ravens will try to upset the New England Patriots in upcoming Divisional round.
Indianapolis Colts 26 – Cincinnati Bengals 10
Colts' quarterback, Andrew Luck, silenced his critics by passing for 376 yards and one touchdown while completing 31 out of 44 passing attempts. The Indianapolis defense limited the Bengals to 254 total yard and sacked quarterback Andy Dalton three times for a loss of 11 yards.
With this loss, Cincinnati is the first team to lose four straight playoff games. The Bengals have not won a playoff game since 1991.  Cincinnati was without all-star wideout A.J. Green, linebacker Rey Maualuga and lost Jeremy Hill to an ankle injury during the game.
Indianapolis will face Peyton Manning and the Denver Broncos, a familiar foe, on Sunday.
Dallas Cowboys 24 – Detroit Lions 20
This matchup featured the best rushing offense against the best rushing defense. However, this game will forever be marred by a penalty that was overturned to set up Dallas for the go-ahead touchdown drive. The referee threw the penalty flag on a defensive pass interference call against the Cowboys, but the flag was picked up and no penalty was called after he conferred with the rest of the officials.
Quarterback Tony Romo threw for 293 yards and two touchdowns while completing 19 passes out of 31 attempts. Cowboy running back Demarco Murray, who is this season rushing champion with a total of 1,845 yards, led all rushers with 75 rushing yards and a touchdown.
Despite a 11-5 record, the Detroit Lions have only one playoff win since 1957. Sam Bradford threw for 323 yards, one touchdown and one interception in the losing effort. Dallas will travel to Green Bay to face the ferocious Packers in the Divisional round.
Second Round Action:
Baltimore Ravens @ New England Patriots; Saturday, Jan. 10 at 1:35 p.m.
Carolina Panthers @ Seattle Seahawks; Saturday, Jan. 10 at 5:15 p.m.
Dallas Cowboys @ Green Bay Packers; Sunday, Jan. 11 at 10:05 a.m.
Indianapolis Colts @ Denver Broncos; Sunday, Jan. 11 at 1:40 p.m.
Photo courtesy by Creative Commons