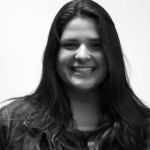 I've honestly only been to the drive-in twice in my life. I went for the first time when my college friends decided it was the new cool, exciting, and freezing thing to do on a Saturday night. Enticed by the romantic aspects of going to the movies in the back of a truck, we decided that Seth McFarlane's A Million Ways to Die in the West (2014) was one of the better movies to spend watching in a dirt field until one in the morning. And I have to tell you, it was pretty awful. However, I could have been biased.
For those who have never been, the drive-in is a way of watching films in the middle of the night, in the middle of a parking lot. Playing single and double features until the wee hours of the morning, our local drive-in, the West Wind Sacramento 6, provides an exciting way to watch movies you would usually wait to get on Netflix. Since you bring your own car, park how you want, and can bring as many people as can fit, it's a pretty versatile movie experience. How fun the outing can be really depends on you, and I learned that the hard way.
I never realized how uncomfortable it could be packing six people into the bed of a pickup. With two of us lying on the feet of the lucky few who called dibs on sitting up against the cab, we couldn't get comfortable in any position. The radio, tuned to the station that Seth McFarlane was whining out of, was too far away for us to hear, the Sour Patch Kids a friend brought were stale, and the rule of no shoes on the blanket left my toes shriveled up in the cold. I don't even remember what happened in the movie; I can hardly give an accurate review. I was too focused on my aching neck craning to see over my own legs, since sitting up and blocking the view of anyone else was out of the question. After that, I didn't think I could do it again, nor recommend it to anyone else.
But, once I got over myself, I was able to go again, and this time with a lot less people and with my own truck cab to lean against. My partner in discomfort from the last trip came with me to see Guardians of the Galaxy (2014) over the summer with pillows, blankets, sleeping bags and leftovers from his parent's barbeque to share. A perfect summer evening, we arrived at the drive-in so early that we got prime parking. Though I may have stressed out over how I parked a Honda Ridgeline over the rolling hills, ("But does this have the best reclining angle? Maybe we can try a little farther away from the family of five…") we were able to comfortably enjoy a movie that was an ideal match to our spam musubi, fresh strawberries and Capri-Suns. Chris Pratt, paired with Bradley Cooper as a raccoon and his talking tree, was the cheerful host to our wonderful night out, and beat our previous experience in a dance battle of the ages. We knew what was happening because we were actually able to hear the radio.
It's amazing how my attitude affected how I see my drive-in movies. The first time I went, I was tired, sore and frustrated that I was contorted into horrible positions just to watch a live-action "Family Guy." But when I went again, I was able to spread out, stuff myself with good food, and watch Andy from "Parks and Recreation" save the universe with a green Zoe Saldana. The real question is, did my mood influence my movie experience, or did my movie experience influence my mood? Speak up, psychology majors.
Driving into a movie can be magical in many ways, though sometimes that magic is in the form of figuring out the movie's radio station half an hour late because you're late and waiting in the line of cars. It's up to you if you'll enjoy the experience or not, so make sure you take control of your own night. And by that, I mean be the first to claim the warmest blanket.
Have your own drive-in horror story? Feel like I didn't deserve an upright view of the screen? Contact me at endefazio@ucdavis.edu or on Twitter (@emdefaz10).
Photo by CA Aggie Photo Team
Graphic by CA Aggie Graphic Design Team