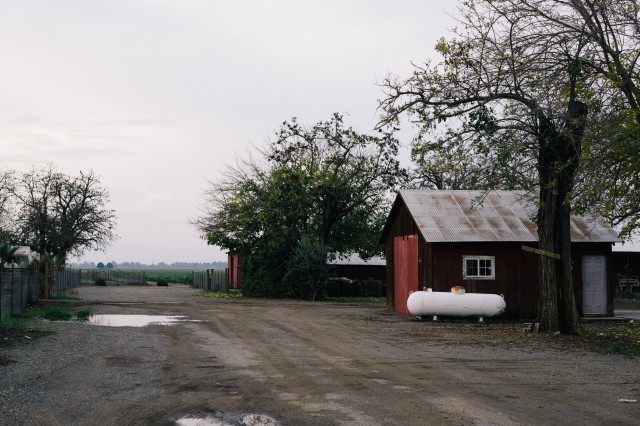 AggieTV, UC Davis' student video and media production studio, is in the works to begin shooting their latest feature film "Far From Strom," which will be directed by AggieTV executive director Ruben Rojas. With an ASUCD production budget of $1000 and an expected running time of over an hour, the film marks the studio's largest and most ambitious project to date.
The story, which was written by fourth year English major and screenwriter Nicholas Troughton, follows the life of Vic (Victoria), a 13-year-old tomboy who is stuck between her life in a small Midwestern town and aspirations of wanting something more.The film also delves into Vic's budding relationship with Nash, an older rebellious cool girl, who not only serves as Vic's central love interest, but also the catalyst inspiring Vic to seek out greater aspirations. However, the story becomes complicated when Vic becomes rivals with her older friend Louis, who also begins developing feelings for Nash.
"I think 'Far From Strom' is a story worth telling because it's something we can all relate to," Rojas said. "We can all look back on and evaluate our choices in life, the ways we were brought up, and how that has affected us and opens our view of our future."
According to Troughton, the film was originally written with a male lead named Vincent, however, the last minute change was made after Troughton reviewed his script and sought ways to make the coming-of-age tale more original. Although the film touches upon sexual exploration, Troughton emphasizes that very little changes had to be made to the script and the sexuality of the characters isn't the film's main focal point.
"We want to explore perspectives that aren't often discussed in mainstream film and so having this not be just a regular coming of age film, but now it's more of a commentary on sexual discovery," Troughton said.
The film's title is derived from a fictional comic book Vic and Nash bond over called "Strom," which depicts a story of a knight in shining armor rescuing a damsel in distress. According to Troughton, the title references how real life is far from that cliched trope.
Troughton, who was born and raised in San Jose and is a transfer student from San Jose State, said the script is based on his own aspirations to explore somewhere other than his hometown.
According to Rojas, the film's direction will take a unique twist in the shift of point of views between the film's three principal characters, which will be done with fade outs, point of view shots and other editing techniques.
Because the film is set to be shot in rural locations around Dixon, Davis and Woodland, cinematographer Gene Ang, a UC Davis alum, plans on taking a more realistic approach to the cinematography. Although the project's budget is relatively small, Ang feels the shakiness of the camera, natural lighting and more close-up shots he plans on including will add to the film's authenticity. "Far From Strom" marks the first time AggieTV has branched out of UC Davis for a project.
"The thing is with more natural looking films, is the stories are more relatable," Ang said. "I feel like the camera shake and how you can get close to subjects will be a lot more personal for the film and I think that works for this kind of story."
With the release of AggieTV's original mini-series "BLiND" last fall, "Far From Stom" is part of a new phase for the studio, who is beginning to produce more original content.
"AggieTV is originally marketing and reporting, however, a lot of our members join AggieTV with aspirations to become filmmakers in the future," Troughton said. "We're definitely putting forth efforts to create an environment where we can explore those desires and ambitions, to create real films and to bring our ideas to life. It's a very conscious effort and I hope with this project we can open many doors to that."
AggieTV expects to release "Far From Strom" on their YouTube channel in Fall 2015. Casting for the project is currently ongoing and will continue until the end of February. More information can be found online at aggietv.org.
Photo by Gene Ang