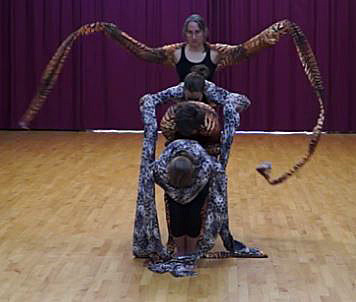 Join the Pamela Trokanski Dance Theatre (PTDT) in remembering the many origins of contemporary dance. From Friday to Saturday, PTDT will present its 2015 Davis Dance Project, Darwin & Dance: The Evolution of Contemporary Movement.
PTDT's Davis Dance Project is an annual event that is part lecture and part demonstration. Each project delves into an aspect of dance, with topics varying per year. Previous topics include Athleticism in Dance and The Art of Dancing Art.
Darwin & Dance moves beyond ordinary concert dance, blending recital with education and audience interactivity. The beginning portion of the showcase will depict a general timeline of dance history, visiting the art's roots in global cultures. From then, the performance observes change in culture and its transformative influence on dance.
Pamela Trokanski, PTDT founder and head choreographer, calls Darwin & Dance the Reader's Digest of the art form's history.
"[The performance] gives a nice contextual overview about how contemporary dance has evolved, but it's done in a fun and engaging way," Trokanski said. "There will be something for everyone."
Darwin & Dance demonstrates that modern dance is not merely the art of body movement, but also a revolutionary movement. Dance challenged forces of authority and control. Amid common people overthrowing dictatorship and Picasso deconstructing the human body, dance took action by breaking free from traditional costuming and performance formats.
"The big thing about [contemporary dance] is that it was different from the dances you would see beforehand," Trokanski said. "[Dance] was no longer the art that was sponsored by church and state; it was individuals creating their own philosophies and personal visions."
While Trokanski takes the title of primary choreographer, the showcase will also feature pieces by those who have taken the dance theatre's composition class.
Trokanski expressed enthusiasm for the range of diverse ideas that comes from her and her students' combined minds.
For example, one student dancer received knee surgery and used the experience to create a piece that explores the external forces that shape dance.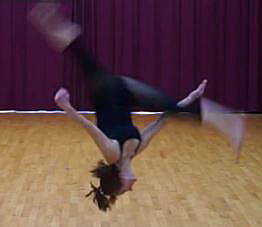 "Everybody has something unique to bring to the pot," Trokanski said. "I personally like it when they have their own personal movements or idiosyncratic vocabulary. It makes our work exciting and energizing."
Michele Tobias, PTDT dancer and a UC Davis environmental policy post-doctorate, described her time in Darwin & Dance as creatively enriching.
"[Trokanski] has an idea of what she wants to show the audience, and then asks us how we can show the idea, like lifting and carrying dancers or utilizing certain props and costumes," Tobias said. "I've enjoyed the opportunity to be creative and contribute to the show in that way."
A medley of myriad ideas, Darwin & Dance is a personification of what contemporary dance does best: reflect culture. PTDT dancer and Sacramento State University sociology graduate Sara Delorena attested to Darwin & Dance's enlightening impact.
"Dance is a reflection of what is going on in the world around you," Delorena said. "[Darwin & Dance] has really helped me comprehend how dance evolves over time and how dance tends to change alongside culture."
There will be three show times for Darwin & Dance. Ticket prices range from $12 to $18, while children 12 and younger have free admission. For more information on the show, visit the PTDT Facebook page.
Photos by Pamela Trokanski.