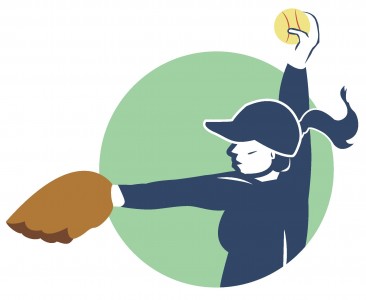 The UC Davis women's softball team won't have any time to relax this season as incoming head coach Erin Thorpe begins the quest for progress. As the seventh head coach in the history of Aggie softball, Thorpe is ready to expose potential and put the team to the test as the onset of the season comes within batting distance.
"We're going to put them through a lot of uncomfortable situations and take them out of their comfort zone," Thorpe said. "All we can ask from them is to understand that they always have something more to give."
Ready to take the challenge, the women of UC Davis softball head to Las Vegas on Friday to commence the softball season in the UNLV Sportco Kick-off Classic. Playing their first five games on three consecutive days, the Aggies look forward to facing teams which include nationally ranked Washington University and the University of Minnesota.
"We're really excited to go out there and show everyone what we can do," said  senior infielder Amy Nunez. Nunez, who was an All Big West Honorable Mention and who ranked third in the league in 2014, hopes to improve upon her .465 slugging percentage coming into this season.
Aggie softball begins this weekend, with the Aggies taking on the American Athletic Conference title holder, the University of Louisville, on Friday morning. They will face the University of Nevada, Las Vegas later that evening, followed by Washington University and the University of Minnesota in back-to-back games on Saturday. Little recovery time is given as the Aggies follow up with a match against CSU Bakersfield on Sunday.
"The biggest goal is to win conference. That's always been the goal since I've been here. We've come close," Nunez said, prior to the onset of the season.
The Aggies will have their first home game of the season at La Rue Field on Feb. 10, when they face-off against University of the Pacific.
Following Tuesday's home game, the Aggies will wait until early March to compete at home once again following the San Diego Classic.
Graphic by Tiffany Choi.