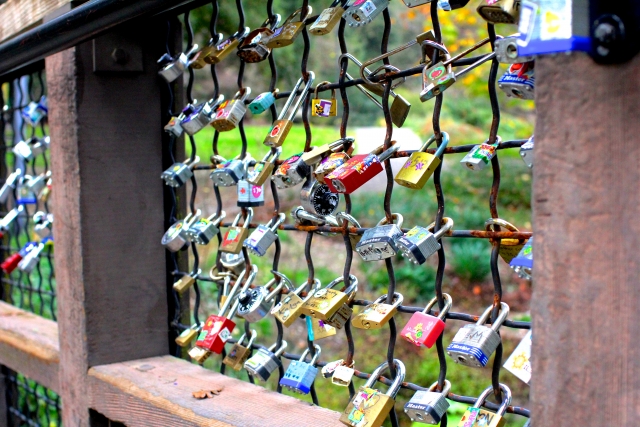 For the week leading up to Valentine's Day, MUSE went around Davis and surveyed members of the community, as well as a few visitors, and asked them some questions about love, particularly, "Describe a perfect Valentine's Day Date" and "How do you define love?"
Bube Onyeador, a fourth-year economics/statistics major, believes simplicity makes the best Valentine's Date:
"[My perfect Valentine's Day would be to] grab dinner and take a walk and have an in-depth conversation with my Valentine. [I would want to] do something spontaneous while on our walk, like going into a store we've never shopped in before."
On his definition of love:
"I can't say definitively that I've been in love before, but I feel like love isn't fully quantifiable. You can't fully express in words how much you love somebody. The most I know about love now is more in the spiritual sense and love of God. [From what I've learned so far] It's a process to understanding what being in love means."
Alexa Adams, a fourth-year biotechnology major and Caleigh Brown, a fourth-year computer science major, are two friends who were spending some down time together on the hammocks at the quad. They preferred a straightforward Valentine's Date:
Alexa: "My ideal Valentine's Day would be spending the day at Barnes & Noble."
Caleigh: "…with a gift card."
Their thoughts on love:
Alexa: "Love is a form of service. You're willing to do things for [loved ones] that you're not willing to do for others."
Caleigh: "Love is a strong emotional connection to someone else."
The Johnson Family – Karen, Bruce and Marjie – and friend of family, Jeannie Kaiser, were visiting Davis, and they spoke collectively on the two questions.
Their perfect Valentine's Day:
Bruce: "A perfect day of love."
Marjie: "Climbing Mt. Kilamanjaro."
Karen: "Going to [my] grandkids' house. I hang with my wonderful grandkids and we have so much fun. I would be delighted to [spend Valentine's Day with my grandchildren]."
Jeannie: "Spending the entire day with my Valentine."
Defining Love:
Karen: "For each person, it's a different thing. Some people think it's 'kissy-kissy' and others [focus on the more subtle aspects of love]. Either way, I think it's wonderful."
Bruce: "On the radio this morning, I heard a quote from Martin Luther King, Jr., that said to 'love one's enemy' and I [interpreted it as saying] love is something that you can have for someone even if you necessarily don't like them."
Jeannie: "Thinking about the other person before yourself; that's the best advice [on love I ever received]."
Marjie: "I follow the platinum rule: Love someone as they want to be loved."
Lauren Johnston and Ryan O'Neill, first-year undeclared students at UC Davis, have been dating for about four months, and they're taking the simple approach to Valentine's Day:
Lauren and Ryan: "[We just plan to] spend all of Valentine's Day with one another."
Their definition of love:
Lauren and Ryan: "Commitment on all levels of a person's being: emotional, physical, etc."
Leslie Mamouaka, a third-year women studies major, was accompanied by her friends visiting Davis: Christopher Kuoh, Katelyn Dixon and Johnathan Miller.
Defining love:
Christopher: "Kindness, patience, etc. (People in love) have to share these characteristics as well as the obvious physical attraction. Being in a loving relationship is loving each other and working together for the accomplishment of a goal."
Katelyn: "Before, I thought love was what a person can do for me, how they can make me feel, and getting all of my needs fulfilled by that person. I started realizing that it's not about what that person can do for you, but how you can love that person. It's two people who are really broken and have pasts and baggage and they're trying to find healing together."
Johnathan: "Love is being willing to sacrifice for the love of another person; being patient, being kind to another person even when they are at fault. Loving even their worst parts – that's love."
MUSE would like to thank everyone who participated and wishes a happy Valentine's Day to all The California Aggie Readers.
Photo by Rashad Hurst