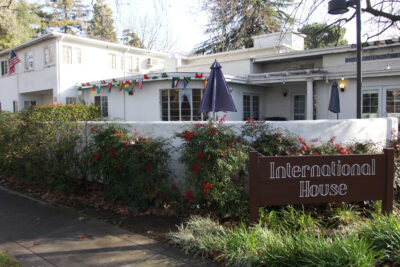 Davis city council member Brett Lee spoke at a gathering put on by the Progressive Business Exchange of Davis on Feb. 4. The speech given by Lee concentrated on some of the challenges currently facing the city of Davis.
Affordable housing and parking were the two issues discussed most. Lee revealed an affordable housing proposal for residents has been made in which more small, less expensive units will be added. According to Lee there is a shortage of affordable places to rent for residents and students of the city and putting smaller units on the housing market will help decrease the shortage which the city is currently facing.
"Finding a place that is affordable and comfortable is not easy in this area. Me and my roommates have to start looking for a suitable place to move to months in advance. When you add the difficulty of finding a place which is affordable on a student budget it makes the process even more difficult," said third-year psychology student Yasmin Gonzalez.
Another topic discussed at length at the meeting was the issue of parking in downtown Davis. Although there has been a proposal to construct an additional parking garage downtown, no official decision has been made.
Regarding the current state of parking, Lee believes the situation is "not good" citing issues of parking management. Lee is in favor of implementing more paid parking downtown. Currently, there is paid parking on the E Street Plaza parking lot.
"People don't go downtown because they don't want to deal with the hassle of parking there," Lee said.
Lee believes the shortage of parking downtown negatively impacts businesses and enforcing paid parking would be a positive move.
"People are willing to pay for the convenience," he said.
Board President of the Explorit Science Center Lars Anderson also attended the meeting and expressed sentiments which seemed to be supported by many of the other attendees.
"Davis can become an all electric public transportation city," Anderson said at the meeting.
Anderson believes that more public transportation would decrease the problem of parking. Anderson also said Unitrans and the City of Davis should work together in order to provide the city a better transportation system. According to Anderson if students and residents of Davis were to have a more functional system of public transportation the problem of parking in the city would be greatly reduced.
Photo by Jian Gelvezon.