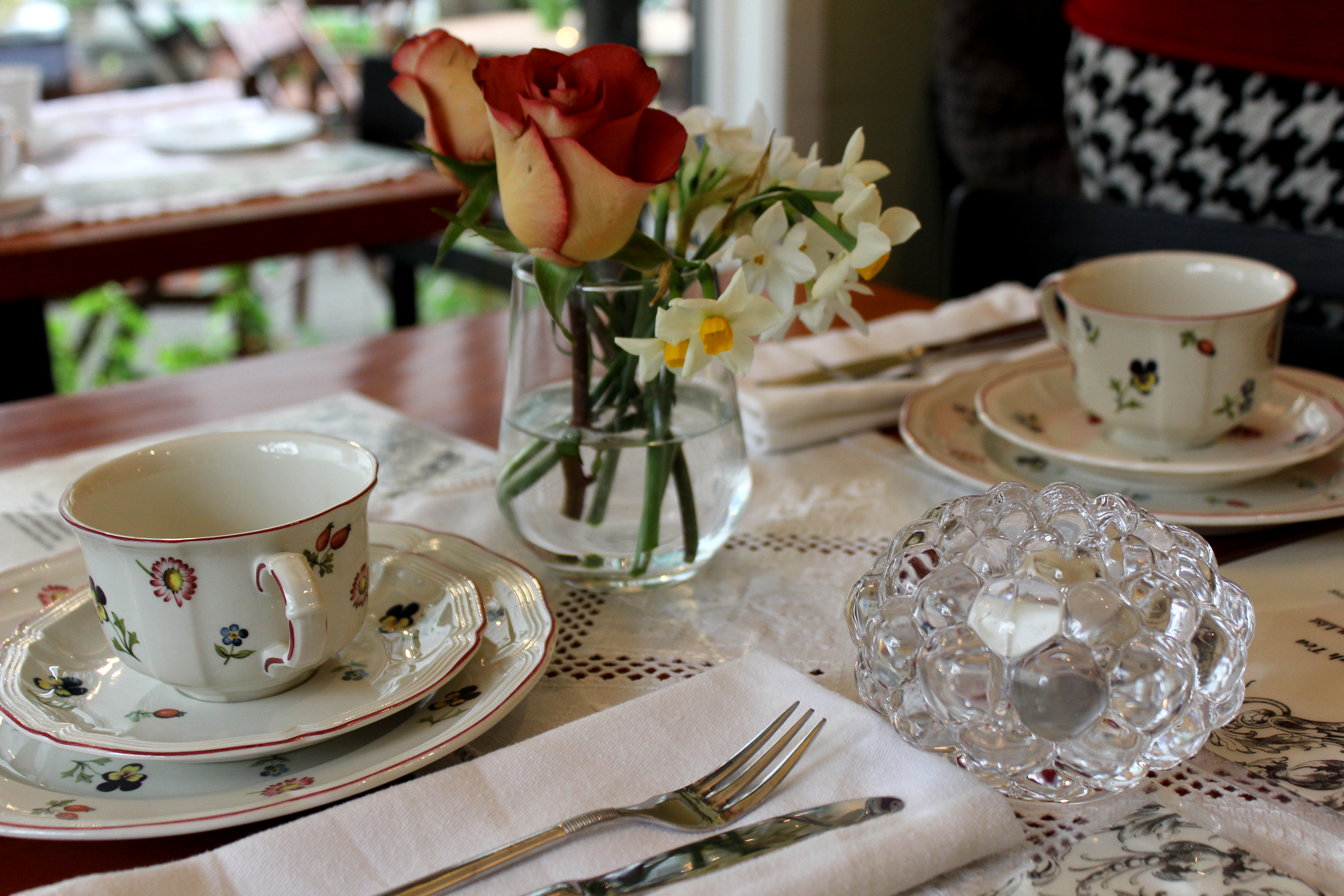 Whether you're spending the day with friends, or your significant other, Davis doesn't fall short on ways to get into the loving spirit. Follow these tips and this Hallmark holiday is sure to exceed all of your expectations.
It's not Valentine's Day without roses! Nothing says 'I love you' like a hastily planned Valentine's Day gift. Davis's Strelitzia Flowers sells Valentine's flower arrangements that can be ordered online and shipped to your house. The perfect last minute gift for all you procrastinators, Strelitzia Flowers provides same-day deliveries on orders placed before 2 p.m.
Need to fend off your numerous admirers? Robinson's Taekwondo is hosting a free 1-hour Valentine's Single's Safety and Self Defense Clinic on Feb. 13. Singles will have the opportunity to learn self defense strategies while meeting new people. The event will take place from 6:30-7:30 p.m. at multiple Robinson's Taekwondo locations in Sacramento.
Don't have time to make breakfast in bed for your Valentine? No worries! For only $10 a person, you and your Valentine can attend The Davis Veterans of Foreign Wars Post 6949's (VFW) Valentine's Day brunch at the Davis Veteran's Memorial Center on 203 East 14th Street. The brunch is from 8:00 a.m. to 12 p.m. and is free for children under 12.
Burn off the Valentine's Day chocolate at the 12th annual Race for Justice Run/Walk in Sacramento to benefit Legal Services of Northern California. The event includes a 4 and 3K run as well as three fun-runs for kids. In addition to the competition for first place, participants can compete for best dressed individual or couple. Your dog can even compete for best dressed dog. Registration begins at 6:30 a.m. on Saturday at the Macy's located in the Sacramento Country Club Plaza Mall.
Stop by the UC Davis Richard L. Nelson Gallery for a cultured Valentine's evening at the Artists' Valentine Redux. The Artists' Valentine was formerly an annual event however, this is the first time it has taken place in 10 years. The evening will include an auction of Valentine-themed artwork that is being exhibited at the Gallery prior to the event. The celebration begins at 7 p.m. and admission is free. The Nelson Gallery is located on Shields Avenue.
Enjoy a romantic dinner for two: Hit up Bistro 33 in Downtown Davis for their Valentine's Day special menu including strawberry mozzarella salad and herb crusted beef tenderloin. The outdoor seating and firepit will surely add to the romantic atmosphere of the restaurant.
Think being graceful is overrated? Check out Iceland Ice Skating Rink located at 1430 Del Paso Blvd. in Sacramento for a date bound to result in a few falls and crashes. Hold hands with your Valentine as you struggle to make your way across the ice and warm up with a steaming hot-cocoa as you stare into each other's eyes.
The Arboretum is the perfect place to get romantic with nature. Watching ducks and turtles breed is the perfect way to observe the beauty and wonder of procreation. The tall trees and babbling brook make a great backdrop for a walk or picnic with your sweetheart or even your Galentine.
50 Shades of Grey? We say 50 Shades of YES: This is the ultimate Galentine's Day date ladies! Grab a bag of raisinettes, load your mains into the car and get your butt to the theater because you are in for a cinematic masterpiece.
If you're the active type, try the Davis Bike Loop. It's a fun way to spend time with someone you love while also increasing your heart rate and pumping up those endorphins. The loop runs 12 miles around the city of Davis and is well marked by Davis Bike Loop symbols painted along the paved road. You may even discover some new favorite spots in this little cow-town of ours.
What's sweeter than chocolate? Fruit samples of course! Exploring the Davis Farmers Market is a wonderful way to spend your Valentine's Day morning. Sampling fruit, drinking the famous apple juice and learning about new innovations in flour from the lady at the bread stand. Whether you are spending the day with a significant other or just some very significant friends, the Farmers Market is sure to please.
Feeling fancy? Try Tea List for afternoon tea, or even high tea if your pinkies are feeling extra pointy. Afternoon Tea and High Tea can be had from 11:30 a.m.-5 p.m., seven days a week. Celebrate the majesty of love with a wide variety of tea sandwiches, scones, fruit preserves and of course tea! Tea List is located at 222 D Street in Davis.
Swipe right for love. Look no further than your smartphone because trusty Tinder is here to save the day! Nothing will make your Saturday night pass faster than swiping through countless profiles. Meet up for coffee, or just start into some witty banter with a pretty stranger. With Tinder all you have to do is swipe right for a great night.
Who is always there for you? Who makes you laugh? Who makes you cry? Who always makes great suggestions? Who could you spend countless hours in bed with? Netflix! Now that you're on the downward slope of the quarter, spend your Saturday with your best buddy Netflix. Watching all ten seasons of Friends is a wonderful day to spend your Valentine's Day. Get in the spirit of the holiday and add some delicious chocolate into the mix and you are bound to have a wild Saturday night.
Sydney Cohen is the Associate Editor for the City News Desk. She will be spending her Valentine's Day with her lady friends, a 70 percent cocoa chocolate bar and a face mask.
Kayla Zola is a writer for the City News Desk. Because her dog is at home 300 miles away, she will spend her Valentine's Day watching chick flicks with friends.
Photo by Jennifer Wu