In loving memory of the inclusivity and resilience of Maya Angelou
ThePoetry-ThePoetsAndThePoetesses
ThePoetry
"Science=Art"
By Abbas Mohamed
The universe
Math and love
Chemistry and creation
As above is as below
peer in either direction to let the secrets show
The more you search the more you start to know
No matter what direction you choose to go
Take for instance the earth and a human being
Use imagination it's the same thing you are seeing
We have more small microbes on us than our  own cells
Like the trees that live on earth and animals like ourselves
The rivers that carry salmon from stream to sea
Are mirrored by the blood streams inside you, inside me
So many more examples you can surely find
But let's zoom further for the questions in our minds
You go further out now you're in space
Go deeper down until you're in an atomic place
Both of these places have similarities abound
Electrons in their orbitals always going around
The nucleus of its atom like its own atomic sun
A sun which above has planets eight,
not counting Pluto, which met a dismal fate
that's not one thing from which he'll retaliate
Oh, but science is boring!
Aha! Say, what?? Science bores you, but it's so exciting!
Formulas, so elegant, biochemical enticing
give in to the wonders, No fighting
its lightning crackling feet above your head,
its shockwaves emanating from the words I have said
Its bread, its butter, and how that's broken down inside you
It's the variable air pressures and the flowing around you
ITS TRUE, it's the freeways
Between cities, between hearts,
Between science, between art,
In every aspect and regard!
Chemistry is emotions,
Its pheromones and love potions
it's the pull of the moon and the tides of the oceans
When you open your eyes, surprise surprise,
You realize the green of the grass and the blue of the skies,
These colors that can make you smile so wide
Have secrets to be found, the mysteries they do hide
For every light that reaches you takes the shape of a wave
Be it a traffic light or a glowstick at a rave
These waves have shapes and sizes that differ for every color
So when you see these waves you tell the difference from one another
That's how you can tell the red from the blue
Different frequencies caused by the length of the waves that come to you
How then, can you go through life and see the rainbows around
And not marvel at its science, just one of the mysteries to be found.
With science its precise, its rarely ever hit or miss
The way we discover truth, we discover the definite
So photosynthesis, tell me what you think of this
Living life as an autotroph, some would even call it bliss
Drinking light from the sun, a never ending source of fun
Using solar energy, I make my meals, yup every one
as a plant, I don't need three meals every day
I need a bit of sunlight and I'm on my way
Marvel at how a plant, in one spot can stay
Yet feed itself sustainably, more than us, I'd say.
So tell me this, are the wonders not obvious?
All the mysteries present themselves for us
Exploration, curiosity, that's what makes us tick
Not satisfied until the concept clicks
Be it Chemistry or Creation
Math or Love
It is all one and the same
It is our universe
ThePoetsAndThePoetesses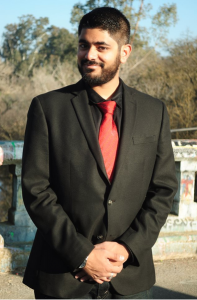 Abbas Mohamed
Abbas has been writing poetry since he was ten, when he was first inspired by flowing water under a magnificent bridge. This inspiration continued in the beach town of Santa Cruz where he began to write spoken word. There he formed The Verveside Collective (a poetry collective) with fellow poet Asma uz-Zaman. He is currently pursuing his graduate degree at UC Davis, and is also part of the College Unions Poetry Slam Invitational (CUPSI) UC Davis slam team, which will compete at the CUPSI national spoken word competition this year. Abbas is also organizing the March 12 International Poetry Night where you can go and be marveled by a world full of poetry and culture. You are also urged to sign up and perform, as this event is a reflection of the Davis community and who better than our community poets to represent!
Be Featured in AggieAngelous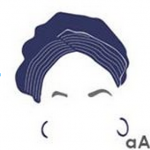 Send your poetry to aggieangelous@gmail.com. Include your name, level of study (undergraduate, alum, graduate, faculty or staff) and field (interest, research, major, discipline), a short, one-to-two paragraph description about yourself and a headshot or personal photo.
Feel free to include your interests and/or hobbies, or maybe even your favorite quote! You can submit as often as you like with as many pieces of creative writing as you would like. Please feel free to email AggieAngelous with any questions, concerns or inquiries.
Graphics by CA Aggie Graphic Design Team
Photo courtesy of Abbas Mohamed