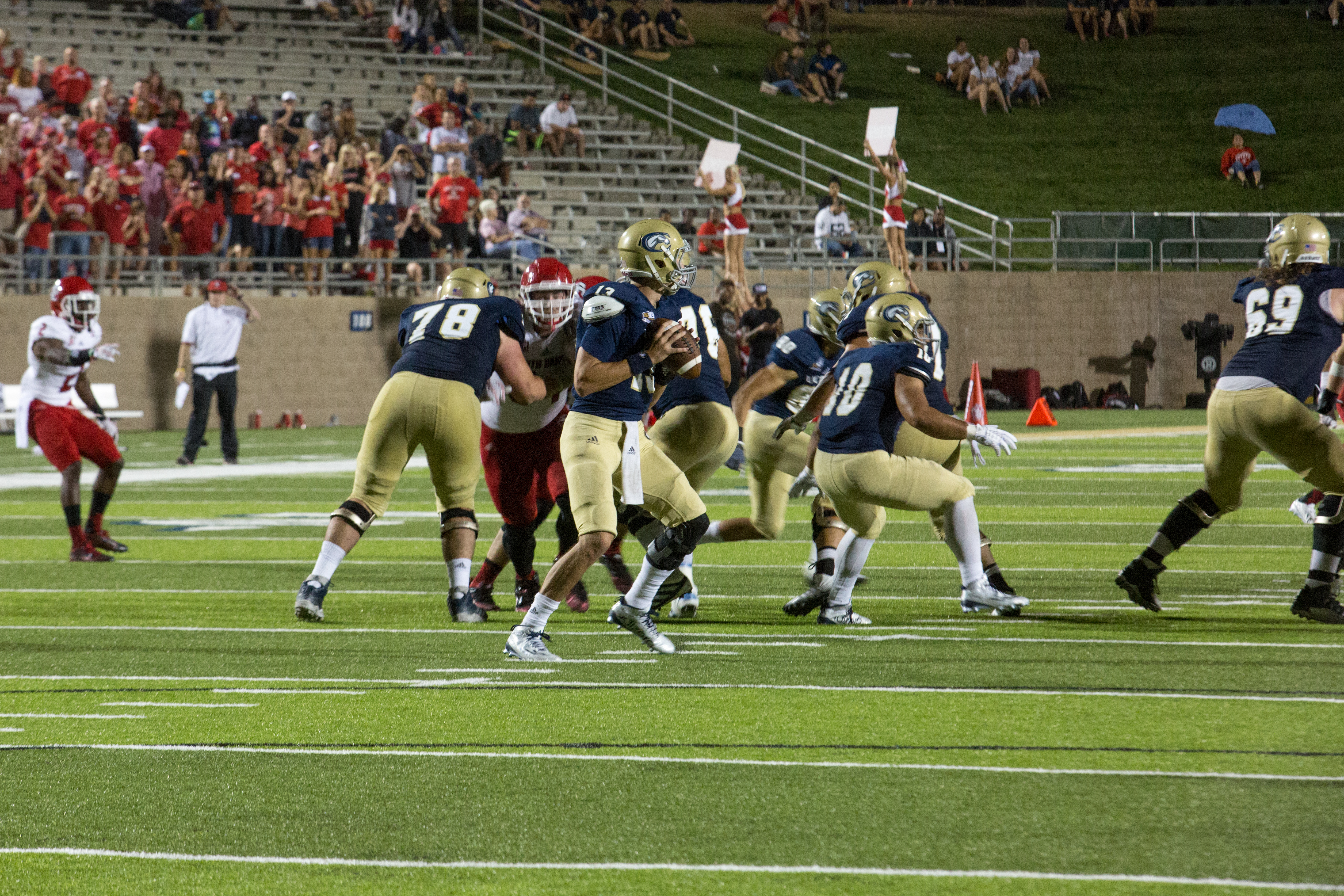 In search of their first win, UC Davis prepares to confront Montana in home game
The Aggies remain in pursuit of their first win of the season as they prepare to face the Montana Grizzlies, a team that has trumped UC Davis at each of their six total encounters, without exception. Their second home game — the first since the beginning of the school quarter — is sure to bring a large audience to the stadium, and all attendees are encouraged to wear the color blue to show their support.
In four games, the football team has failed to bring home a win due to a number of factors, with little time in the pocket for junior quarterback Ben Scott perhaps being the most significant. The offensive line needs to ward off the defensive line and provide Scott with enough time to find game-winning passes, though he has made due by quickly slinging throws to find players like junior wide receiver Chris Martin, who has had 14 catches and four touchdowns this year.
Coming off a seven-point loss from the previous week, UC Davis could taste victory as they brought the score up to 31-24 with only minutes left in play, making it within game-tying distance. They struggled to recover the ball from North Dakota, who was able to keep possession for the remainder of the game and run down the clock for the win.
UC Davis will throw everything they have at Montana to upset their dominating presence on the field. Kickoff will be at 1 p.m. this Saturday in the Aggie Stadium.