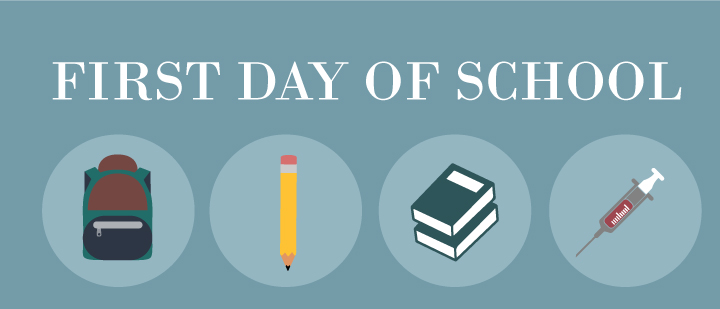 Senate Bill 277 will alter the health of public, private institutions by requiring vaccinations for all students.
On June 30, Governor Jerry Brown approved Senate Bill (SB) 277, which will require children to be vaccinated for all 10 of the most commonly found diseases prior to enrolling in elementary and secondary schools. The bill will stop families from opting out of vaccinations due to personal or religious reasons.
"The whole [outbreak] at Disneyland kind of prompted [Senate Bill 277]," said Cyndy Bauer, a Yolo County school nurse.
According to a report by the Center for Disease Control and Prevention, a total of 125 cases of measles were reported following the Disneyland outbreak, and 88 percent of patients diagnosed were unvaccinated. Media coverage of this event made it clear that something had to be done about the lack of vaccinated children within the state.
Bauer said that some parents in the Yolo County district support SB 277, while others are unhappy. A lot of parents feel that the bill will take away their right to choose a healthcare path for their children.
"I have the mix; I have [parents] that are the partial population and they are glad that [SB 277 is] in effect. Most of my parents don't want it to be in effect, they feel that it takes away their parental rights to vaccinate or not," Bauer said.
Recently, backlash against SB 277 has been prevalent with religious groups, parents and supporters of holistic medicine who value individual freedoms over politically enforced immunization. Small groups across California have come together to petition and protest the legislation.
The bill will regulate the immunizations of students from kindergarten to 12th grade, in an attempt to limit the spread of epidemics from schools to other public places. The law will go into effect on July 1, 2016 and schools will have to receive immunization records of each student prior to their enrollment.
"I do think [the repeal of SB 277] seems to be unlikely, but of course everyone is going to have conspiracy theories. People are always going to have reservations, and public health is never going to make everyone happy," said Katherine Schmarje, a graduate student in the UC Davis School of Public Health.
Schmarje goes on to explain that religion will likely be the main argument used against SB 277 because people often use religion to express freedom.
She adds that UC Davis' constant influx of people is something that greatly contributes to the spread of disease. The campus goes from being nearly empty over the summer to having large numbers of people in a short period of time. A higher population of vaccinated individuals will help stop possible outbreaks like the ones at San Diego State and UC Santa Barbara.
"Diseases tend to spread very quickly, especially when people are highly sexually active, when people are drinking a lot, when people are in close contact at parties, at houses, at bars — so I think [SB 277] is only going to be a good thing," Schmarje said.
California is the third state to create legislation that doesn't allow for vaccine exemptions outside of medical purposes. The decision was a big step in the future of California public health.
Schmarje said that vaccines are something that cross boundaries when it comes to individual health decisions.
"Public health has a huge responsibility in determining when individual rights should be infringed upon and as a public health person I believe in less infringement overall. However, I do fully believe that once the safety or health of another individual is at risk then it is important for the government to step in," Schmarje said.
According Dr. Byung-Kwang Yoo, associate professor in the UC Davis Department of Public Health Sciences, all children, adolescents and young adults in the 2016-2017 school year will be either vaccinated or home schooled, with the exception of those individuals with outstanding medical conditions that make receiving vaccinations unsafe.
"[For people who are not vaccinated] there are two choices," Yoo said. "One is to change their mind and get vaccinations for their children, but the other option is to give up a public school education and instead [teach] children at home. I think that's a loss in school education opportunities for these children and I think that's also kind of a loss for society."