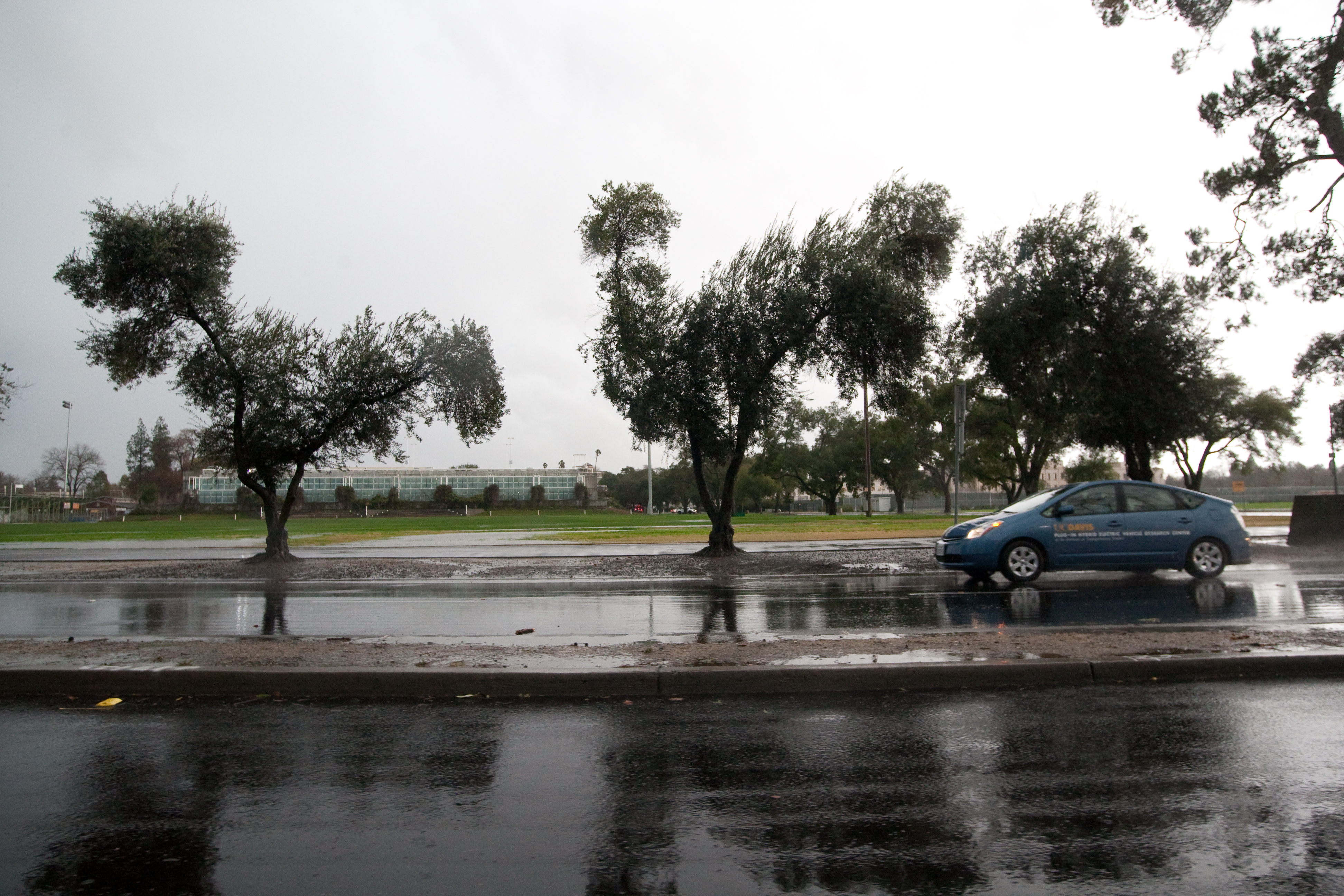 All the essentials you need for the rainiest season of the year.
This year, the weather phenomenon known as "El Niño" is supposedly bringing some heavy rain our way. Usually occurring every three to five years, El Niño is a climate cycle that  produces warmer temperatures in the central and eastern equatorial Pacific Ocean. As a result, southern U.S. (including California) will be hit with the wettest weather conditions that this dry and waterless terrain has seen in awhile.
Here are a few ways you can prepare for El Niño:
    Have a good, sturdy umbrella
It's frustrating enough to be umbrella-less when you're outside during the rain, but having your umbrella flip inside-out or collapse is even more inconvenient. Constantly having to stop and straighten out your umbrella defeats the purpose of using it. No one wants to be suddenly whipped in the face with rain while walking to class. It's better to invest in a sturdy umbrella that will hold up against all the rain and wind that this year promises.
    Make a rainy day playlist
Having a rainy day playlist is great for times when you just don't feel like braving the cold, wet outdoors. Nothing beats the feeling of curling up in bed under cozy blankets and listening to some good tunes with your favorite hot drink. Ideally, the perfect rainy day playlist consists of relaxing songs such as "Let It Go" by James Bay or "Nara" by alt-J. However, if those types of songs aren't your cup of tea, create a playlist of any genre that will make you feel relaxed — whether that be EDM, hip-hop or rap.
    Buy a canoe
Invest in a canoe in case you want to take it out for a spin with some friends in one of the flooded plazas in Davis! Who knows, maybe you'll discover a hidden talent and end up joining the rowing or crew team. Even if rowing doesn't turn out to be your forte, you'll be sure to turn heads. Plus, it can count as part of your daily exercise regimen!
    Stock up on your ramen stash
A staple of every college student's diet is ramen. Yes, all those preservatives might not be healthy, but it's almost impossible to deny the salty goodness of chicken or beef ramen on a cold day. When it's raining too hard to go out to eat, you'll be glad to have that handy ramen stash as your faithful companion. Besides, no one can argue that noodles are the best food for a chilly and rainy day.
    Have emergency provisions
You never know when the power will go out during a storm, so it's best to always be prepared. The most important essentials to have are a flashlight and extra batteries. One of the worst possibilities during a power outage is your phone dying, so if you have a portable charger, make sure that it's charged and ready to be used (even if all you end up using your phone for is posting and tweeting about the rain).