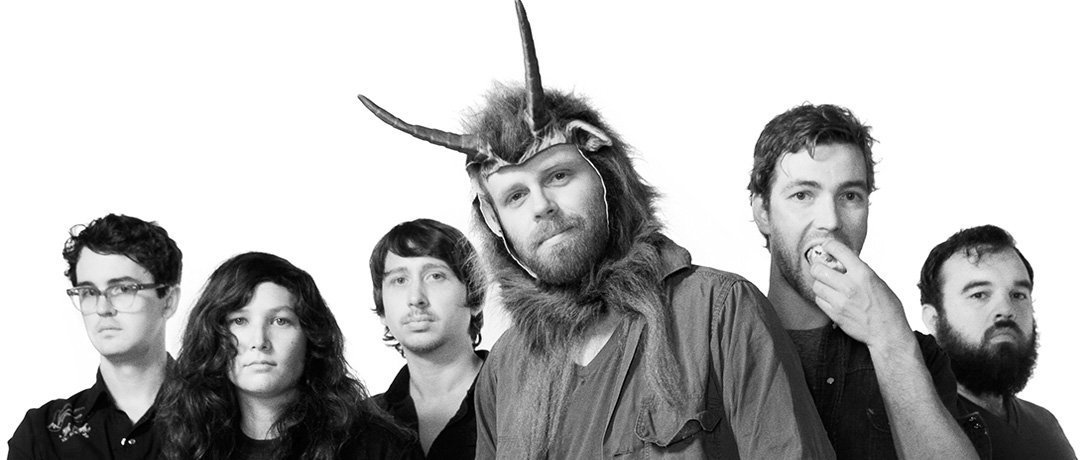 Portland folk band Horse Feathers to perform at Veterans Memorial Theatre.
The cry of a violin pierces the air followed by the strumming of a guitar — you can almost feel the calloused fingers of the guitar player, and as a banjo begins to play, it doesn't feel like you're in Davis anymore.
Horse Feathers and River Whyless, two folk bands each with their own unique style of music, will be coming to the City of Davis Veterans Memorial Theatre on Oct. 14.
The Davis Live Music Collective (DLMC), a volunteer-based organization, has been booking and organizing live music shows for the city of Davis since their first show in February 2012.
Kyle Monhollen, an organizer and founding member of the DLMC, explains that the Veterans Memorial Theatre has a community atmosphere that is perfect for this particular show.
"It's Americana roots music, very up-tempo, and both bands put on a genuinely fun and entertaining show," Monhollen said.
Horse Feathers band draws musical inspiration from folk musicians such as Graham Nash, Bob Dylan and Van Morrison. The band originated in Portland, Ore. with Justin Ringle — the vocalist and guitarist — and former band member Peter Broderick.
"After moving to Portland and going through a hopeless job search, we miraculously wrote a record. It kind of happened naturally and took its own course from there," Ringle said.
As the band began expanding and playing larger venues, their music naturally evolved as well. Since then, Horse Feathers has grown to include — along with Ringle — Nathan Crockett, Dustin Dybvig, Lauren Vidal, Justin Power and Brad Parsons playing an assortment of instruments such as the violin, banjo and guitar.
Ringle spoke of how ten years of touring with Horse Feathers has changed his view of the United States.
"In the beginning, it was an eye-opener. The country is huge, and to traverse it with regularity is something that maybe only truckers and musicians understand…it does become routine, but the challenge is what makes it exciting. Creating music — that's what keeps me going," Ringle said.
The baroque folk group River Whyless has toured the east coast with Horse Feathers and will now be joining them on a west coast tour.
The group is composed of Ryan O'Keefe on guitar and vocals, Halli Anderson on violin and vocals, Alex McWalters on percussion and Daniel Shearin on bass, vocals and an assortment of other instruments.
River Whyless, which takes the "Whyless" portion of its name from an E.E. Cummings poem, began as a group of college friends who started playing together after meeting again in Asheville, N.C.
Since their formation, the group has toured throughout the United States. A memorable location for Anderson was Laramie, Wyo.
"We played at the Cowboy Saloon where the bar stools were made of saddles. I met a girl there at the bar and we hit it off," Anderson said. "The next day she took me horseback riding on her Arabian race horses. It just wasn't something that happens all the time. Everybody made memories there — it was a unique town."
Despite the inconveniences that come with extensive touring such as broken down vans and long hours on the road, Anderson finds little to complain about.
"It's hard to give advice without being cliché, but it's pretty meaningful to follow your own dreams. It really does pay off," Anderson said.
Come out to the show on Oct. 14 at the Davis Veterans Memorial Theatre. Tickets are $15 available online or through Armadillo Music. More information can be found on the Davis Live Music Collective website.