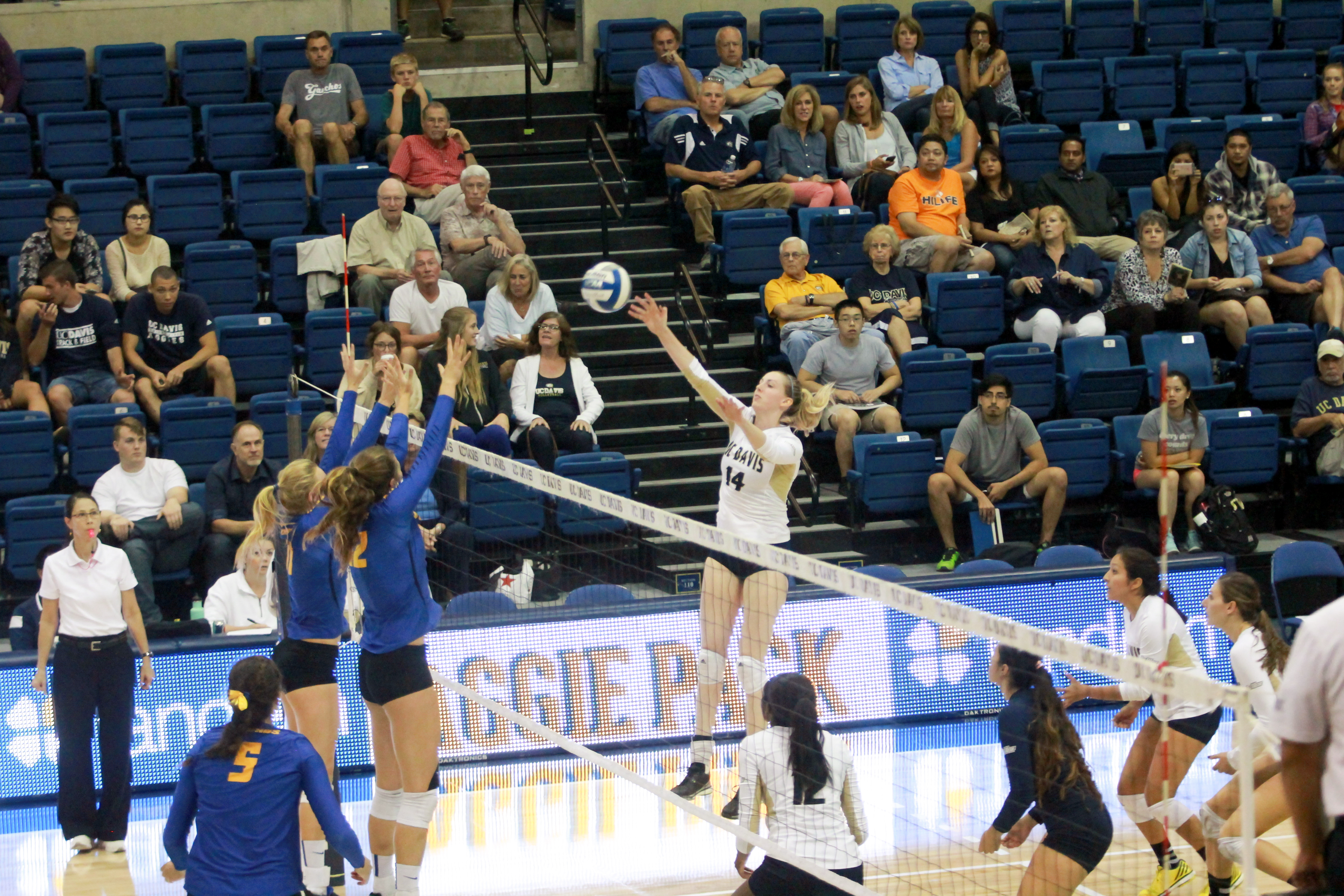 The Aggies take down UC Santa Barbara in three sets.
Starting out with 11 tied scores and four lead changes in the first set, the Aggies came together and were able to take control of the remaining periods to get their third straight win, taking the three sets with scores of 25-21, 25-10 and 25-20. The aggressive stance that started to take form at the end of the first set picked up throughout the second and held firm in the third as UC Santa Barbara launched their final assault against the Aggies.
The UC Santa Barbara Gauchos came out with a plan to defend against senior outside hitter Kaylin Squyres, keeping her to five kills within 29 attempts. This allowed other team members to step up, with junior outside hitter Kendall Walbrecht having 17 kills for 32 attempts and sophomore middle blocker Aima Eichie claiming six. Squyres also led the team with 17 digs and was followed by junior setter Sophia Mar and junior outside hitter Allie Wegener with nine digs each.
"We just need to calm down and make sure we are playing our game, playing aggressive and attacking them," said Head Coach Dan Conners. "I think we came out a little safe and tentative [at the start of the match] and just wanted to play with a little more aggression."
That aggression came out in the second set as Walbrecht hit five kills and a setter dump from Mar helped the Aggies get the lead early. They never looked back, taking a victory 25-10.
"I think the support of my team really helped," said Walbrecht. "Sophia [Mar], our setter, did an amazing job tonight."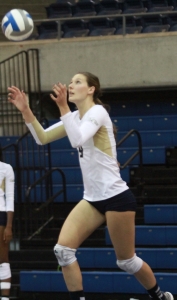 Besides relinquishing the first point in the third set, UC Davis never fell behind. Two errors on the Gauchos behalf and two kills from Walbrecht gave the Aggies a 14-7 lead. UC Santa Barbara put up a fight, coming from behind to make the score 17-13. After a timeout, the Aggies took six of the next nine points to bring them to 24. The Gauchos rallied back, inching the score up to 24-20 in an attempt to deny the Aggies a three-set win, but UC Davis got the last point off of Eichie's kill.
With their third straight win, UC Davis improves to 8-11 and will play against California State University, Fullerton on Saturday in Hickey Gym.