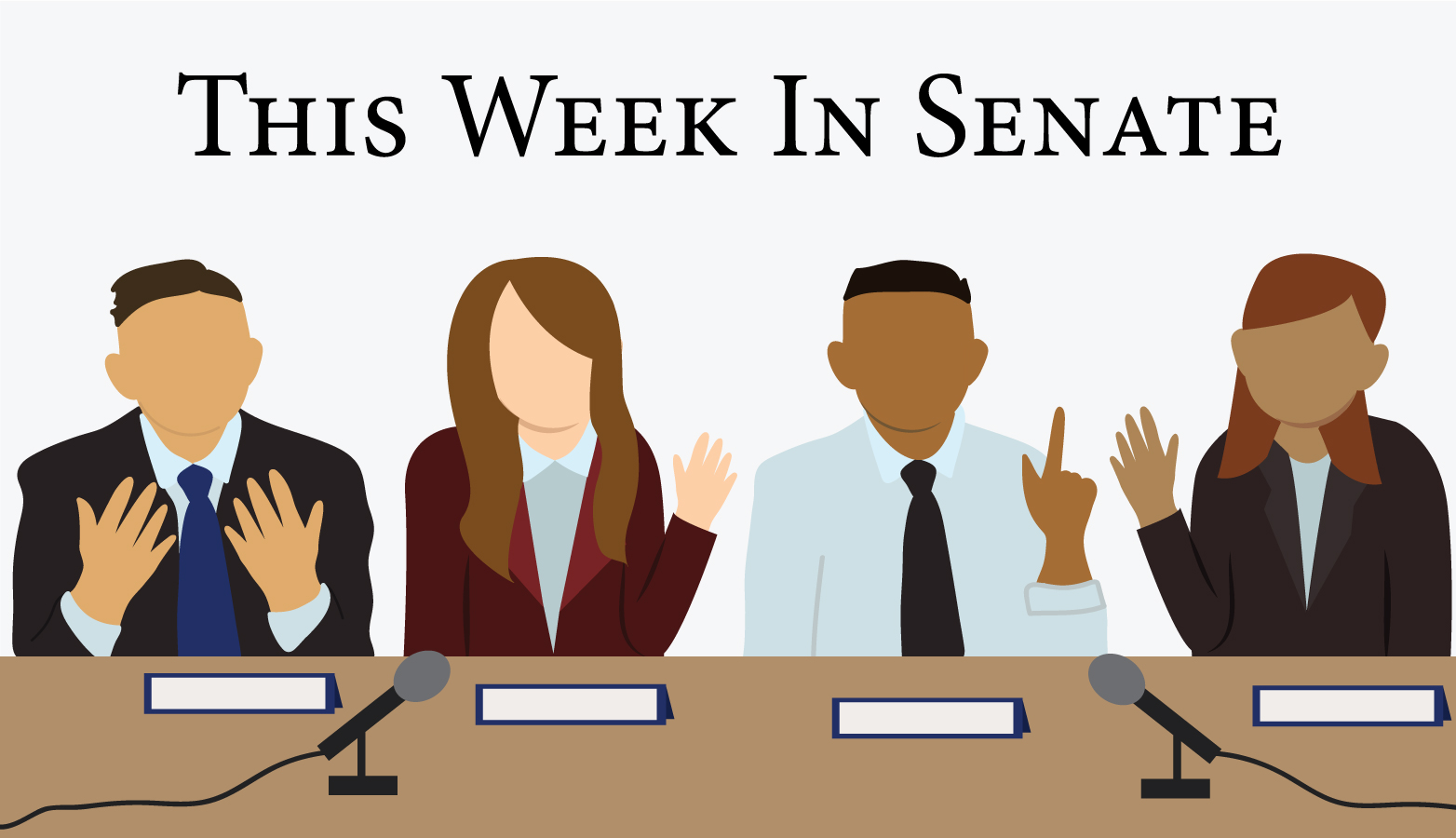 Casey Nguyen replaces Alex Lee as senate pro-tempore
On Oct. 8, ASUCD Vice President Gareth Smythe called this week's senate meeting to order at 6:16 p.m. in the Memorial Union's Mee Room.
After quorum roll call for which all senators were present, the meeting began with appointments and confirmations, starting with swearing in new ASUCD Senator Kamaal Thomas.
Parteek Singh, Casey Chiu, Alex Mirou, Rani Bindra and Stephanie Rodriguez were then confirmed as Business and Finance Commission members.
A new unit director and the specialized transportation services program were confirmed for Tipsy Taxi, and Jacob Engel, Daniel Polak, Lauren Kong and Alex Keyser were sworn in as new Internal Affairs Commission members.
Additionally, Marufa Khaadahil was appointed to the Academic Affairs Commission Unit, and Larysa Fomina and Yousef Buzayan were confirmed as this year's Whole Earth Festival co-directors.
Victoria Turney was confirmed as Experimental College Unit Director, and Alec Laube, Ariana Nagainis, Elyssa Calderan, Kia Aliakbar and Raya Aliakbar were sworn in as the new External Affairs Commission members.
The meeting then moved on to presentations, starting with the representatives from the Student Health and Counseling Services' Intervention Services division, who promoted a Halloween party on Oct. 30. The individuals requested it to be hosted in the Chem 194 building.
The presentation was followed by a presentation from a representative from Joy Run, a new student-run food service.
At 8:15 p.m., the senate moved on to introducing new legislation. The senators spoke on a constitutional amendment to change Article 8 of the constitution to allow student fees to be given to external organizations and a constitutional amendment to define role of abstentions during voting process.
The table discussed a bill to make elections committee hiring more efficient and a bill to allow members of ASUCD to electronically sign petitions.
After a series of public announcements, the meeting moved into a closed session, in which Senator Sevan Nahabidian motioned to remove Alex Lee as senate pro-tempore and to re-elect the seat.
After five attempts at removing Lee as pro-tempore, Lee was finally removed by an 8-4-0 vote. Lee was eventually replaced by Senator Casey Nguyen as the new pro-tempore when Nguyen won the seat after a 5-7-0 vote in an election against Lee.
The meeting adjourned at 10:37 p.m.