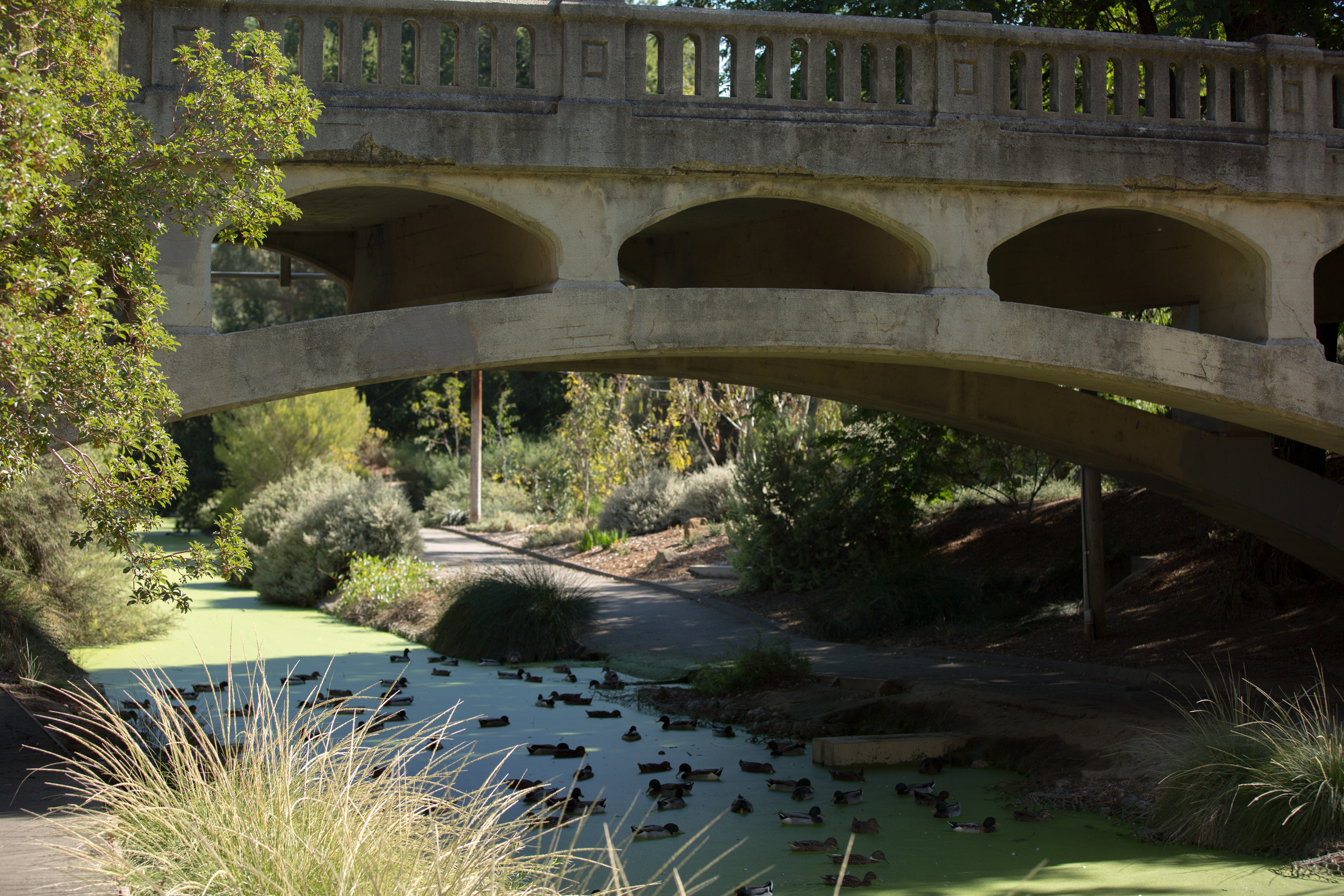 Another male exposes genitals to students in front of Tercero dorm window.
This past September, two incidents of indecent exposure occurred on campus. Both incidents involved males exposing themselves in front of female UC Davis students while on university property.
The first incident took place on Sept. 23 at approximately 1:40 p.m. The incident, which occurred on the east side of the arboretum, involved two female students who reported that a middle-aged man exposed himself and began masturbating in front of them while he was talking on a cell phone.
The man was described as a white male in his forties, wearing a blue baseball cap, light blue shirt, brown jacket, jeans and white shoes. According to UC Davis Police Chief Matthew Carmichael, an investigation following the report is still ongoing.
For third-year NPB major Deepa Patel, who enjoys walking through the arboretum, the campus park is no longer a safe haven for her to decompress from her studies.
"You would think a place like this would be safe. Somewhere you could go and just relax and view pretty stuff. Not something like male exposure," Patel said. "If that happened to me, I would feel so attacked and robbed of my experience at the arboretum."
The occurrence was followed by a second incident of indecent exposure which occurred only four days later on Sept. 27 at approximately 10 p.m. According to the police report, a man indecently exposed himself through a glass window in front of a female first-year who was studying at a residential lounge in Tercero's Pine Hall.
As a current resident of Tercero, first-year undeclared student Jessica, who requested her last name not be used, expressed her discomfort with living on campus following the incident.
"I felt really uncomfortable knowing about it," she said. "I can't believe he would do something like that."
The offender was described as a male with a dark complexion, between 18 to 21 years old, dark hair and possibly wearing red boxer shorts. According to Carmichael, this incident is also pending an ongoing investigation.
"It is difficult with these types [of] crimes because we need people to call us right at the time, right where they're at, that's what makes it helpful," Carmichael said.
Second-year civil engineering major Angelica de Jesus criticized the university's police department for allowing these situations to happen so frequently.
"I think that, although the nudity exposures are physically harmless, it creates a distracting and potentially unsafe environment for students," de Jesus said. "The only way to prevent it from happening again is to catch the crime in action, and if this situation has happened twice in one week, they're not doing a very good job at keeping watch."
Although neither of the suspects have been identified, Carmichael recommends that students use different programs to stay safe, including Aggie Guardian, an app that allows instant access to police resources, and TapRide, the UC Davis Safe Ride app which helps provides protection on and off campus after university hours.
Third-year NPB major Harshdeep Kaur believes that these occurrences are a reminder of how unsafe the campus can actually be.
"I feel like the campus is not a very safe environment with these incidents having occurred," Kaur said. "I have been carrying around pepper spray since freshman year, and now I know it's for a good reason."  
Following the incidents, Carmichael said that the police department has invested in, and is working on, installing emergency call boxes at the arboretum in the case of danger and emergencies. He added that the department is planning on increasing its patrol around the arboretum with bicycled-officers and increasing student patrols.
"Be good to one another. When you're out in groups, it's good to have someone paying close attention, having a friend looking out for us," Carmichael said. "We want this to be a good, safe year."