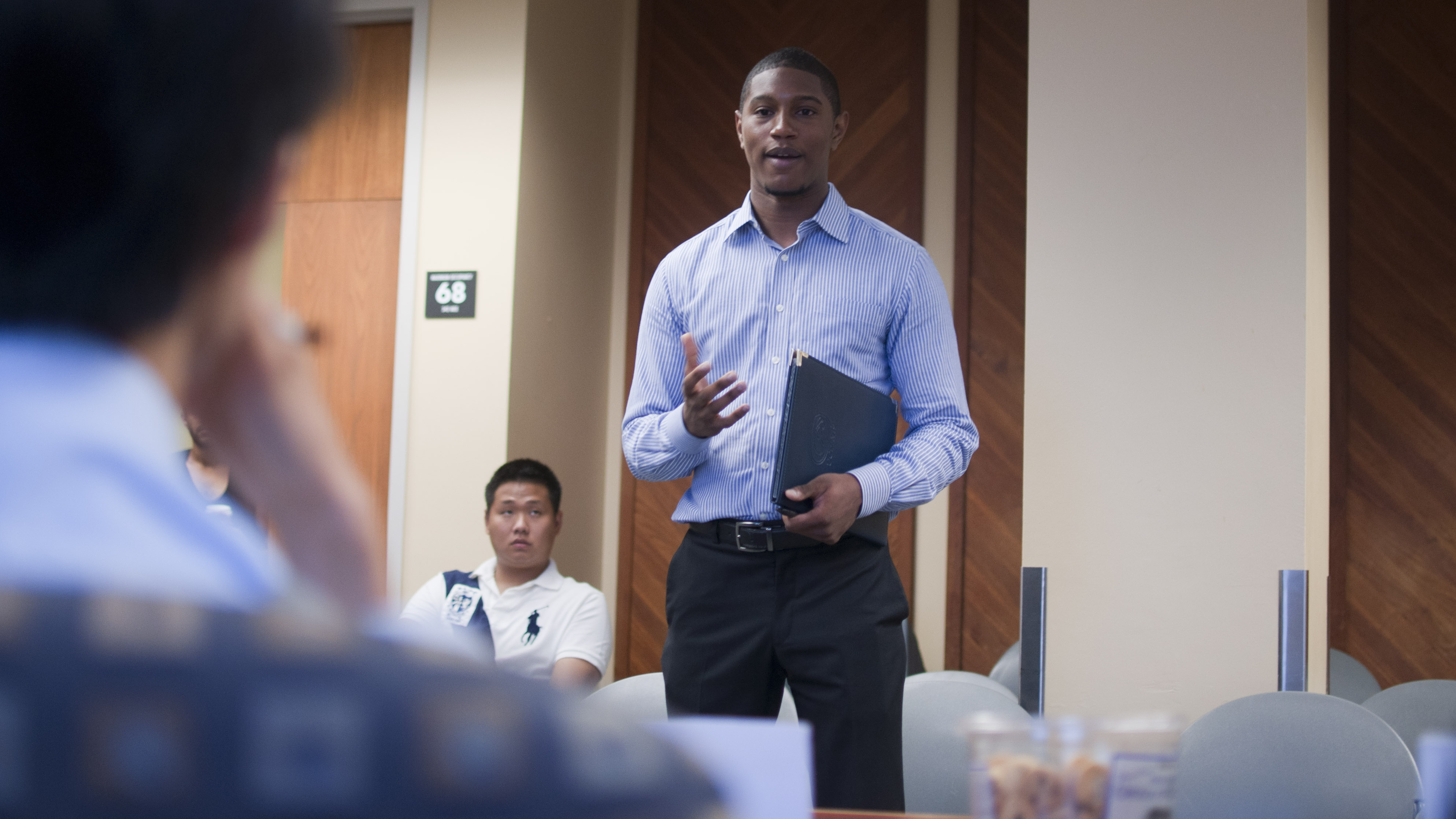 Kamaal Thomas takes seat of former Senator Sarah Priano
Fourth-year international relations and economics double major Kamaal Thomas was sworn in as the 12th ASUCD senator at the senate meeting on Oct. 8. Thomas, who was confirmed by an 11-0-0 vote from his fellow senators, replaced the seat of former senator Sarah Priano following Priano's transfer to UC Berkeley earlier this fall.
Thomas was appointed by ASUCD President Mariah Watson after a series of candidate interviews with Watson as well as by several senators selected by former senate pro-tempore Alex Lee. Thomas' platforms include improving sexual assault prevention plans to decrease the number of sexual offences that occur on campus and finding ways to reduce the dropout rates of minority students at UC Davis.
After leaving UC Davis to intern in Washington D.C. in the winter of his sophomore year and spending another year studying abroad in Hong Kong, Thomas expressed his excitement to return to UC Davis and begin working with ASUCD.
"This is a once-in-a-lifetime opportunity to come back to UC Davis after being away for a year and being able to really work with the community just to build it up and make sure that I leave it better than which I found it," Thomas said.
Thomas has previously been a part of campus organizations such as the National Society of Leadership and Success and the Center for African Diaspora. This is his first position in student government and his first role within ASUCD.