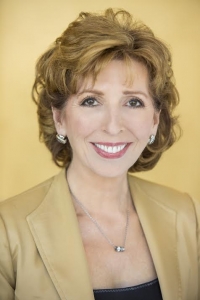 With the school year upon us, I wanted to say hello and welcome you back to campus. In continuing this blog, I plan to keep you updated on what my administration is working on and also respond to questions you would like answered.
In my first column, I will answer a question posed to me by the California Aggie Editorial Board:
"Given the recent racially charged incident at UCLA and other past events at UC Davis, what specific steps will you take this year to prevent racial discrimination on this campus?"
I am convinced that the overwhelming majority of our students, faculty and staff find acts of discrimination abhorrent and would never behave in such a manner. Still, on a campus with as many people on it every day as UC Davis, we will never be immune to some of the same unfortunate divisions that occur in society at-large.  Nevertheless, we must do everything we can to be a community that embraces diversity in all its complexities and honors our Principles of Community. Our university can and should be a model for others to follow in treating people from all walks of life with dignity and respect. To make this a reality requires persistent efforts by all of us working collectively throughout our campus.
We have initiated several steps to create a more supportive and inclusive environment for students, faculty and staff, including work that is underway to draft and implement a Strategic Plan for Diversity and Inclusion that coalesces all our work in this effort. We have also created a restorative justice program and developed training courses for staff supervisors and managers on microaggression. And just last week, I established a task force led by Provost Hexter and Vice Chancellor Adela de la Torre regarding workplace climate issues, requesting recommendations on any necessary changes within three months.
Our efforts on these issues must be ongoing and persistent, something we work on always as we strive to create a campus environment where all individuals feel they belong to the Aggie community. If you are aware of behavior that violates these values, I hope you will reach out to me or other campus officials. We want to know about your concerns so we can address the issue head-on and talk about it freely, openly and safely.
As always, you can email me your thoughts and questions to askkatehi@ucdavis.edu and I will try my best to answer you in my next Ask Katehi column.
Follow me on social media; visit my Facebook, Twitter, Instagram , Google+, YouTube, LinkedIn profiles or my Huffington Post Blog.
Tags: Linda Katehi, Chancellor Katehi, University of California Davis, campus climate