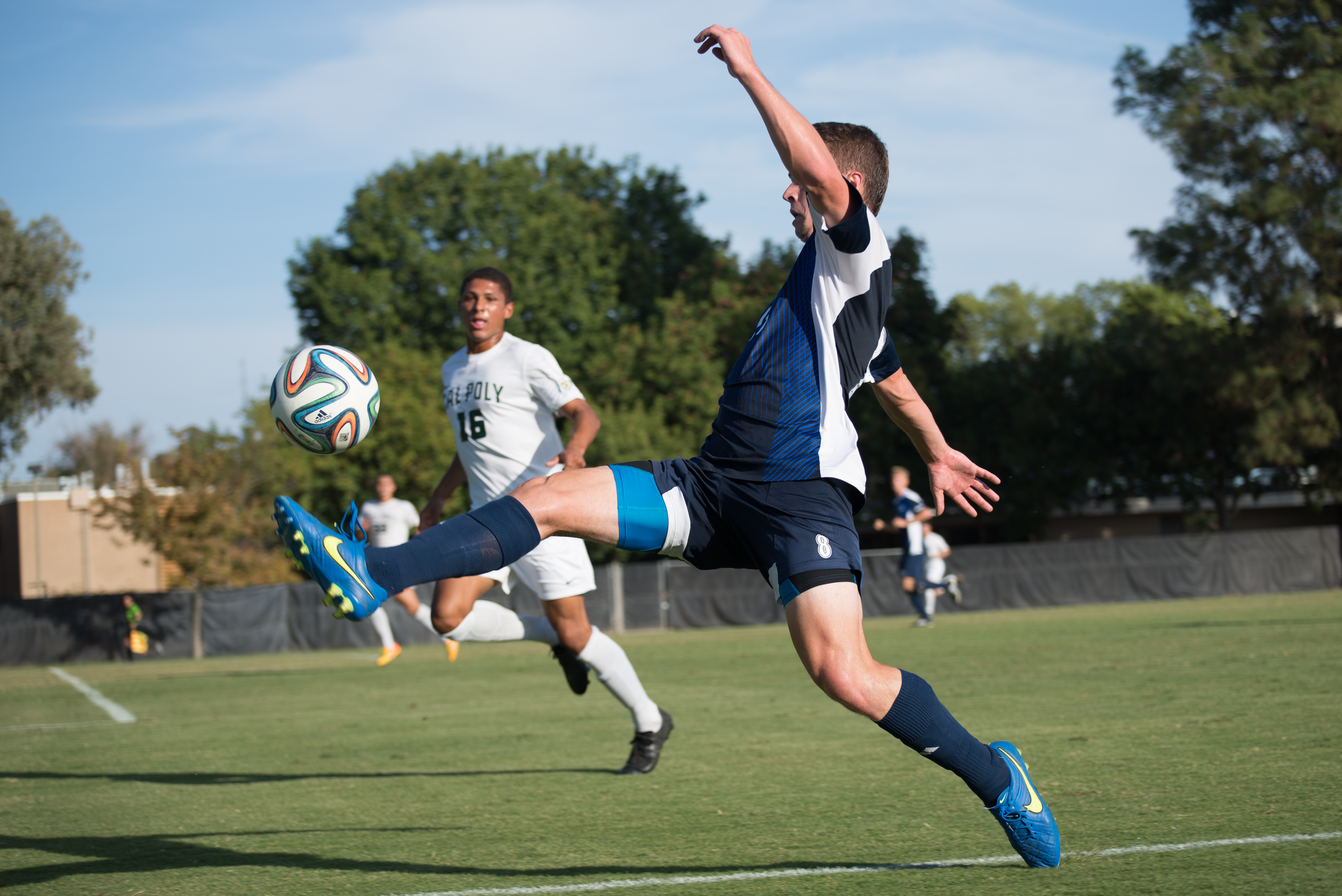 Cal Poly falls to UC Davis in 3-2 overtime win
Coming off an overtime conference win against UC Irvine, the UC Davis men's soccer team was eager to add to their conference totals as they faced Cal Poly on Wednesday.      
Going into this game against the Mustangs, the Aggies were tied for second place in the Big West North conference and hoped to take a more substantial lead and catch up to conference leader UC Santa Barbara. The pressure was on, with both teams looking confident at the start of the game.  
Two expertly executed headers by freshman defender Roy Boateng gave UC Davis a very early two-point lead in the first half. This was Boateng's first career multi-goal game, and it gave the Aggies significant breathing room against the Mustangs. Cal Poly battled back in the second half with a major push and scored a couple of goals to tie up the game. The late game-equalizer for Cal Poly was an exceptional cracker to the upper right corner of the goal.
Cal Poly's second-half performance sent the game into overtime where, after five minutes, senior midfielder Lucas Mohageg scored a goal off of a rebound, his second game-winning shot in the past two matches.       
This exciting win puts UC Davis at a 7-6-1 season record and a 3-1-1 Big West Conference record. The Aggies will face rivals Sacramento State in another important conference matchup on Saturday.