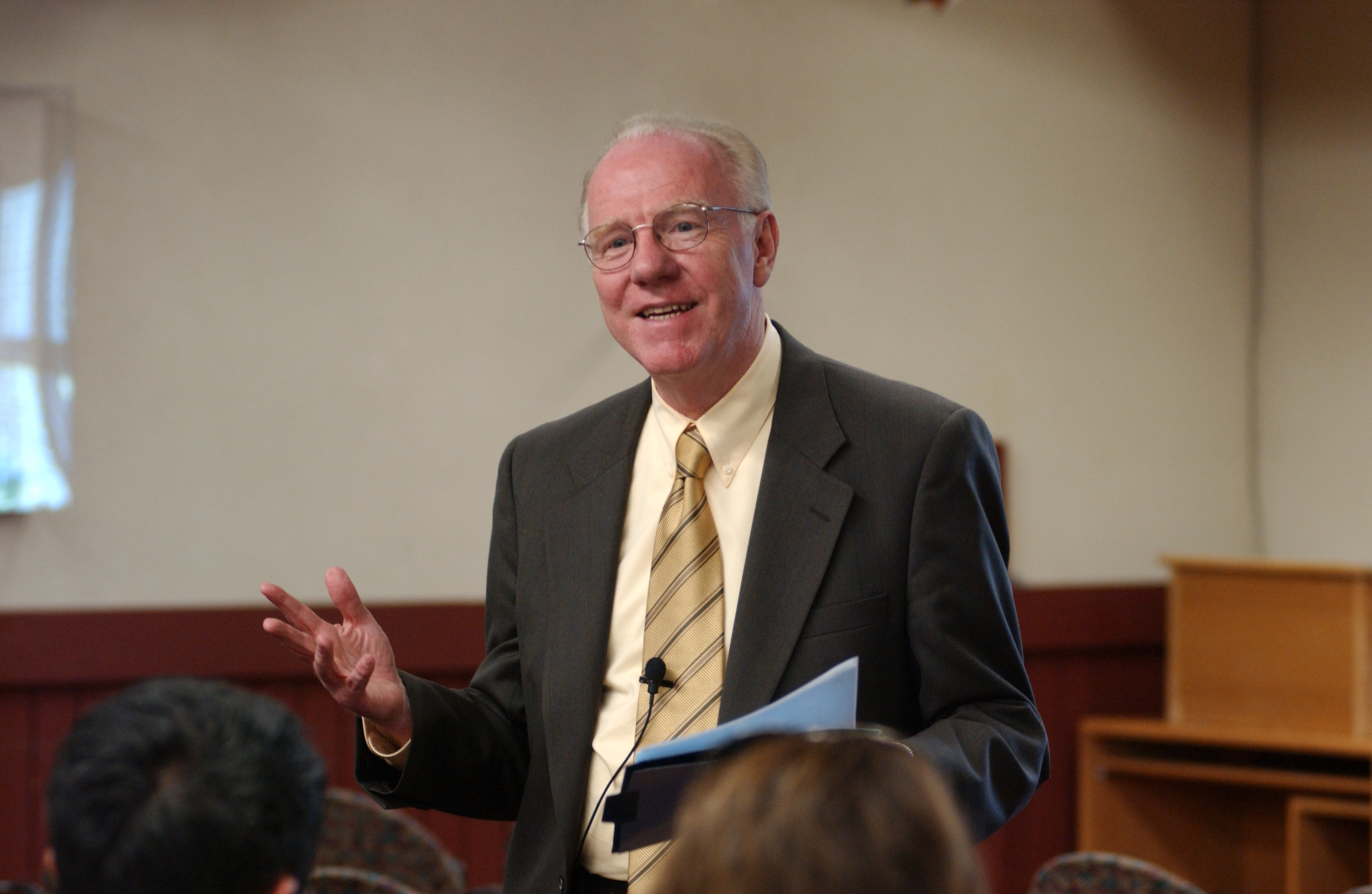 Chancellor Larry Vanderhoef passes away from successive strokes
On Oct. 15, former UC Davis chancellor Larry Vanderhoef passed away at the age of 74. Vanderhoef, who was the chancellor of the university from 1994 to 2009, died due to complications from successive ischemic strokes.
Chancellor Linda P.B. Katehi, who succeeded Vanderhoef in 2009 after he stepped down, remembers Vanderhoef for his contributions to the university.
"Our university has lost a beloved leader, one who gave a quarter-century of his life and more to UC Davis," Katehi said. "He built a strong foundation for our university's service to the state, nation and world."
Vanderhoef previously served as provost and executive vice chancellor at the university for 10 years before stepping up as UC Davis' sixth chancellor in 1994.
His legacy at UC Davis includes launching the university's first comprehensive campaign, raising money to build the university's now Robert and Margrit Mondavi Center for the Performing Arts and transforming the Old Sacramento County Hospital into the UC Davis Medical Center and School of Medicine after UC Davis bought the facility for $1.
Prior to joining UC Davis, the late chancellor has held faculty positions at the University of Illinois and the University of Maryland. Vanderhoef held bachelor's and master's degrees in biology from the University of Wisconsin and a doctorate in plant biochemistry from Purdue University.
Currently, the campus' second quad is named the Vanderhoef Quad in remembrance of his tenure.
"The entire UC Davis family will miss Larry and his gracious presence tremendously," said UC Davis Provost and Executive Vice Chancellor Ralph Hexter. "We will honor him and his memory best by rededicating ourselves to our mission of teaching, research and public service."