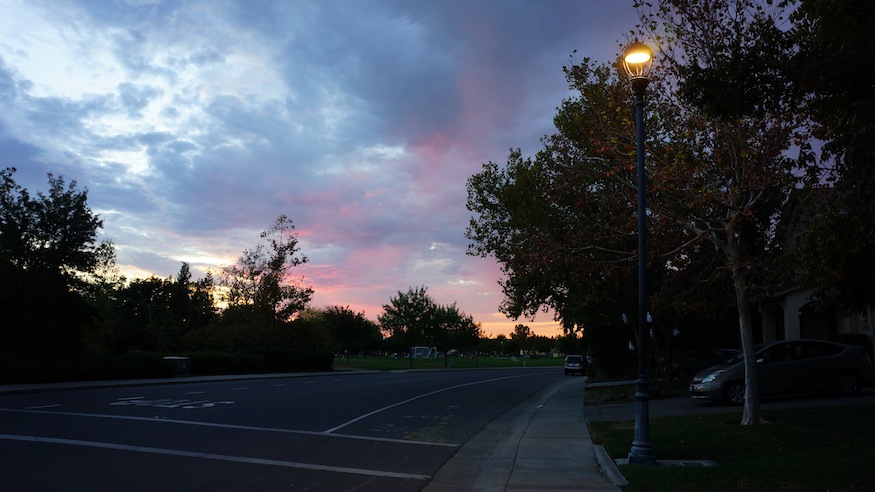 City receives feedback on LED installation.
Recently, the City of Davis resumed efforts to install LED lights throughout the city after concerns were raised about the initial project plan that the Davis City Council introduced back in 2014. The project reinforces the city's efforts to save energy and resources.
The initial LED lights project was put on hold in May 2014 after the city received complaints from the community. Residents raised concerns about the brightness, color and glare of the 2,600 streetlights that were replaced with low energy consuming LED lights.
Cagri Aytekin, a first-year civil engineering major, said that he prefers yellow street lights over the blue hue of the LED lights that were installed in 2014.
"The brightness was so much that it was difficult to see anything," Aytekin said. "I was unable to sit and admire the stars."
The city council addressed similar concerns and made efforts to revise their plan for LED light installations. Engineering company Siemens and the UC Davis California Lighting Technology Center (CLTC) helped the city formulate new plans.
"We worked with the city council and advised them about the color, temperature, and brightness of different LED lights and helped them with the installation process," said Konstatinos Papamichael, co-director of CLTC.
Cobrahead LED lights, recommended by CLTC for their yellow tint, are now being placed in West Village. According to Mitch Sears, sustainability manager of Davis, the new lights will use significantly less energy than non-LED lights and while still producing the same yellow tint.
"The initial streetlights composed of high-pressure sodium and were 70 watts [while the cobrahead lights are] 19 watts," Sears said.
The cobrahead lights are tested to last up to three times longer than the original, non-LED, high-pressure sodium lights and have received positive feedback from residents. Eventually, the city council expects to replace all of the streetlights in Davis with cobrahead lights, saving $200,000 annually and greatly reducing the city's energy consumption.
RAHLIL SHETH can be reached at city@theaggie.org.