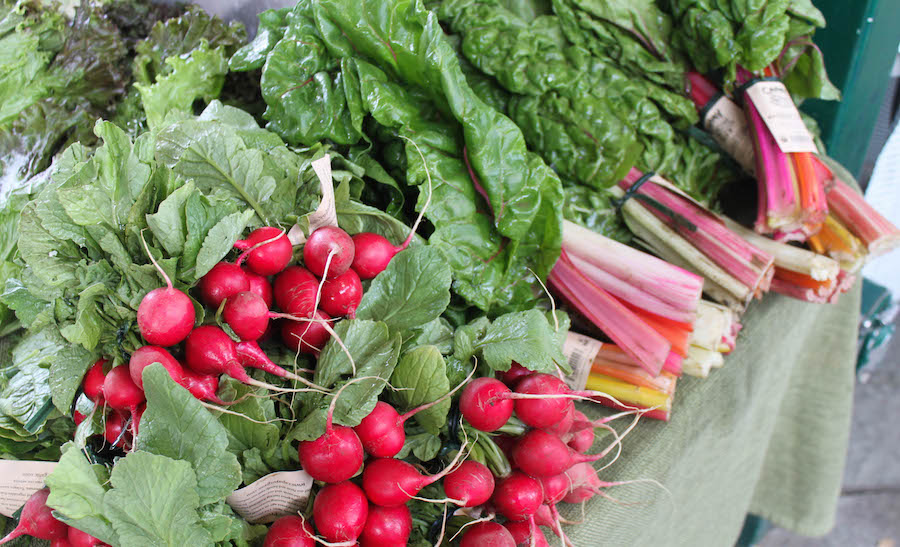 Yolo Bonus Bucks Program aims to increase intake of fresh fruits, vegetables in county.
Local residents currently collecting CalFresh benefits will soon be eligible for a discount on fruit and vegetable prices through the Calfresh Yolo Bonus Bucks (YBB) pilot program. The program will begin Nov. 1 and last for about two months.
CalFresh provides meal assistance to those who qualify under the federal Supplemental Nutrition Assistance Program. YBB is the result of a $100,000 USDA pilot project grant given to Yolo County. Yolo is one of only two counties in the nation to receive the special funding.
According to Kacey Dominguez, senior administrative services analyst for Yolo County Health and Human Services, county officials hope the incentive program will increase the overall amount of produce CalFresh residents are able to purchase.
"That's one of the needs we're addressing — this lack of accessibility to fresh fruits and vegetables," Dominguez said. "We really have the opportunity with this grant to target those on CalFresh, just making [produce] more affordable."
One area of focus for YBB will be rural areas of the county in which there is not easy access to produce. Two days each month, during the program, a local farmer will hold a mobile farm stand in Knights Landing to bring fresh produce to the area.
UC Davis food Pantry volunteer and third-year biochemistry major Evelyn Steefel also spoke about the need for healthier food options for those enrolled in food assistance programs.
"In terms of the donations that the pantry receives, it's typically a lot of canned goods," Steefel said. "So, fresh foods are harder to come by, donation-wise."
Local grocery chains participating in YBB include Raley's, Walmart, Food 4 Less, and La Superior.  Shoppers with the YBB program will receive the discount at the register.
According to La Superior representative Maria Flores, CalFresh clients will be given a 50 percent price reduction on fruits and vegetables at the store.
"It's good for the people and us too," Flores said. "We can get new customers."
During YBB's trial period, county officials will collect and study data from participating stores with the goal of applying for a similar grant and growing YBB in the future.
"It'll be a short pilot project," Dominguez said. "But we're hoping we can gather enough data to show that it did increase the amount of fresh fruits and vegetables among CalFresh clients and then expand to more retailers."