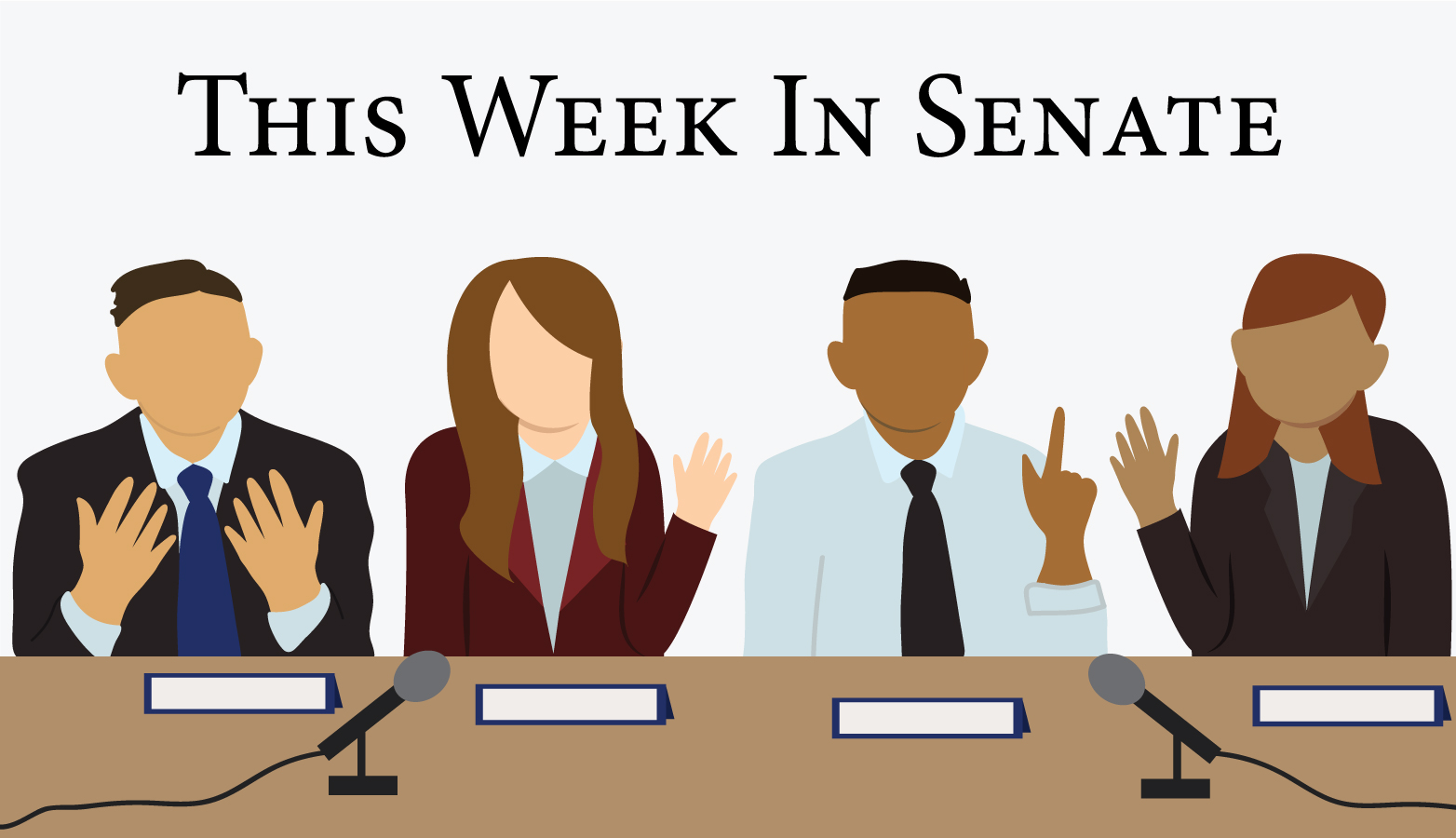 Senate continues to make progress.
On Oct. 22, ASUCD Vice President Gareth Smythe called to order this week's senate meeting in Memorial Union's Mee Room at 6:13 p.m. Senators Anas Tresh, Brendan Chang and Reem Fatayerji were absent during quorum roll call. From the committees, Joe D'Angelo and Sean Guerra were also absent during roll; all arrived later during the meeting.
The senate began with two presentations. First, Chief Justice Alexis Caligiuri spoke on behalf of ASUCD's Judicial Committee to present the progress made by the committee thus far. Several judicial codes have been amended to improve the committee's consistency, three judicial clerks have been hired and the committee has held regular mock trials in order to exercise their argumentation skills. Caligiuri also informed the senate of the Attorney General's progress.
Next, Kevin Sabo, president of the University of California Student Association (UCSA), and Julian Martinez, an UCSA employee, presented a proposal for a voluntary opt-out membership fee entitled Student Advocacy, Governance and Engagement (SAGE). This new model would give UC students the option of directly contributing financially to UCSA as opposed to the contributions from their respective student governments.
As of now, SAGE has not been passed and is currently under consideration by the UC Office of the President and the Board of Regents.
Following presentations, the senate presided over Senate Resolution No. 6. This resolution concerns California Public Interest Research Group (CALPIRG) and would provide CALPIRG with the Senate's support over CALPIRG's voluntary pledge system.
Currently, CALPIRG operates under a 10 percent pledge system, which requires the organization to garner support from 10 percent of the undergraduate population in order to continue running. After further discussion, the senate decided to table the resolution.
There were two confirmations made last Thursday. Hannah Ulansey was confirmed to the Campus Center for the Environment, and Alyson Taylor Wong was confirmed to the Aggie Public Arts Committee.
Several senators reported their progress throughout the week. Senator Sevan Nehabedian has been working with Student Housing to institute Good Samaritan policies concerning drug and alcohol use. Fatayerji has been working with UC Davis' Red Cross chapter to build a comprehensive CPR program. Senator Roman Rivilis, with the assistance of Smythe, has been writing a bill to establish the creation of a student-run library committee. Rivilis has also been working to attain an on-campus printer that can be accessed 24 hours a day.
The senate ended with a closed session and the meeting was adjourned at 9:44 p.m.