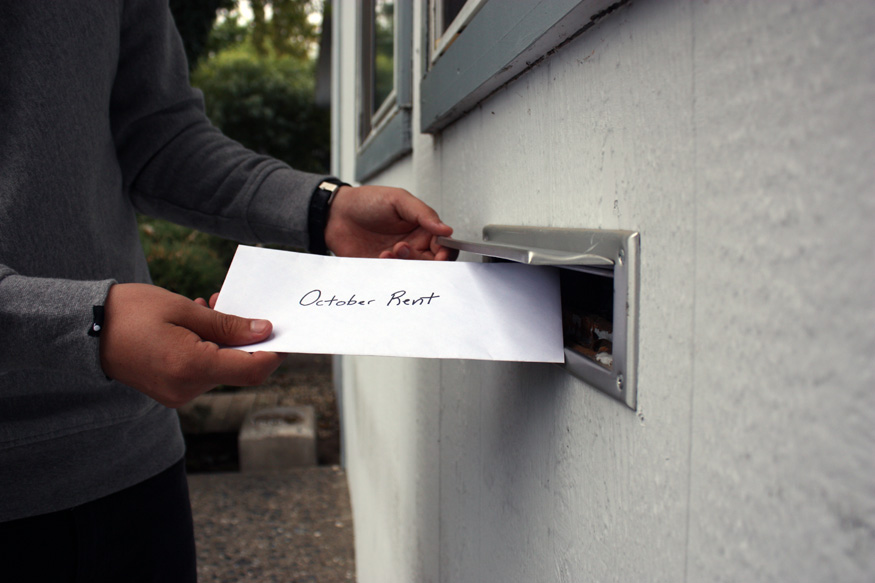 Group calls for regular housing inspections, lower housing prices
Davis Renters Alliance, a new advocacy group for renters, met on Oct. 12 in Wellman Hall to discuss the renter rights of UC Davis students and community members.
The group aims to deal with the rising housing prices and low-vacancy rates. The alliance is also trying to pass a new ordinance with the city, including a demand for regular housing inspections every three to four years.
Matthew Palm, a third-year graduate geology student, started the group after he noticed the lack of resources for tenants in the Davis area.
"When I tell people they are supposed to get a deposit back within 21 days, they almost always universally laugh and note that this never happens," Palm said.
Palm encourages students and community members to seek out spaces to share their housing experiences in order to implement effective change.
"In Davis, there's just not a lot of student presence and not a lot of people advocating for students as well as renters," Palm said. "To get the program passed, we need people who are willing to come forward and tell their story."
Veronica Beaty, a land use policy director for the Sacramento Housing Alliance, has also helped in introducing the new ordinances to the Davis City Council.
"Landlords know that they can get away with rent increases, they know that they can be a little lackadaisical in fixing up property problems and I think that a proactive rental housing inspection program will address a lot of that," Beaty said.
The group has also gotten help from ASUCD officials, including Senator Roman Rivilis, a fourth-year political science and economics double major, who has been involved with voicing student and community concerns for the group.
"Over the past few years in Davis, we have seen rents rise pretty considerably, which is an indication that the landlords in the city of Davis have affected political bargaining power, but students haven't been able to vent their concerns," Rivilis said. "I believe that dynamic can be displaced by students being able to organize, by going to city council meetings and expressing their experiences."
Rivilis noted the responsibility that ASUCD has in being a voice between student renters and property managers in the city of Davis.
"We are responsible for engaging our constituents on matters affecting city issues and making it relevant to student life," Rivilis said. "So when issues of renters rights arise, ASUCD is responsible for educating and being a resource for those students."
John Whitcombe, a partner at Tandem Properties, has discussed some of the ways in which he has tried to alleviate student housing issues, including his involvement in Nishi Gateway, a proposed $300 million project in South Davis that Whitcombe says would add 1,500 new rooms for students.
"Over the years, we've established policies and procedures to make sure that we're taking care of our customers," Whitcombe said.
Whitcombe, who noted that approximately 80 percent of Tandem's residents are students, encourages open communication between renters and their property managers in order to better their living conditions.
"Apartment owners have always been at the forefront of trying to get the community to provide more housing," Whitcombe said. "Partly because we invest in that housing ourselves, but also because it's just so much better for our business to have people that have choices. You have a lot more problems with your customer if that customer feels that they don't have a choice. There's always a threat that somebody who is not particularly responsible will take advantage of that."
Whitcombe also notes that, as a no-growth community where very few new homes are being built, the values of people's homes rise as vacancy rates in the city of Davis drop; subsequently, rent increases.
"Growth control hurts everybody, except the people who have a house, and that's where Davis is at right now," Whitcombe said.
The alliance has been looking into moving from a relatively small UC Davis group to a community-driven coalition. A Town Hall meeting is scheduled for Nov. 2 at the New Harmony Community Center, with Councilmember Brett Lee set to speak.
"The next steps will definitely be to maintain correspondence with the Davis Renters Alliance as it moves from UC Davis to the city of Davis to make sure that it's not losing student participation and to engage members of the municipal leadership on housing issues that affect students," Rivilis said.