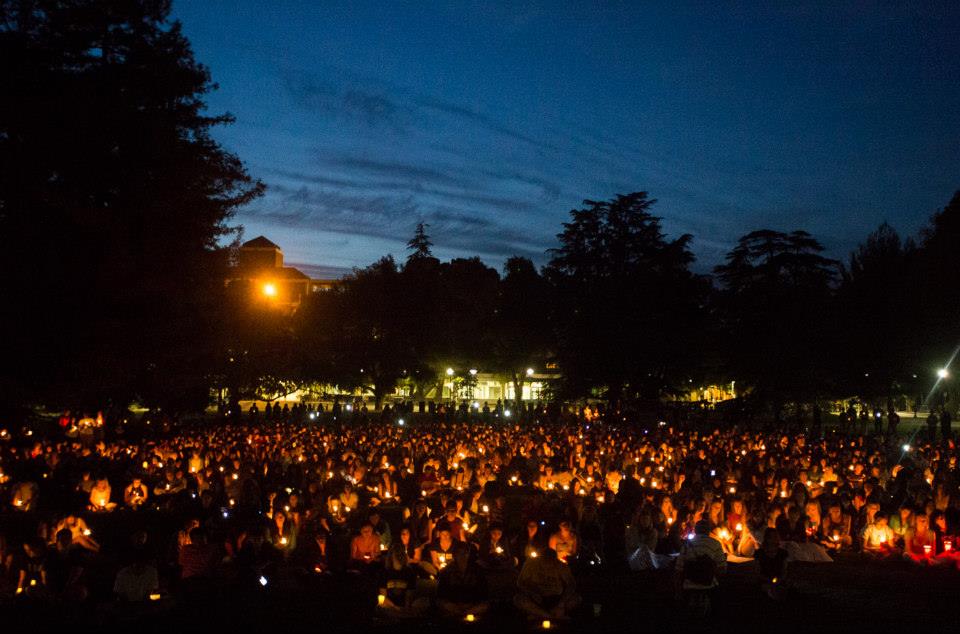 UC Davis responds to recent spike in campus shootings.
On Oct. 10, the topic of campus shootings hit closer to home when this year's homecoming rival, Northern Arizona University (NAU), suffered from a tragic campus shooting that left one student dead and three others injured
NAU is part of a growing list of academic institutions that have fallen victim to gun violence. Eight days prior, a mass shooting in Umpqua Community College in Oregon left 10 dead and nine wounded. Texas Southern University (TSU) locked down its campus after a gunman opened fire and killed one individual shortly after the NAU shooting. This is TSU's second campus shooting since 2009.
This recent spike in campus violence has incited several reactions within the Davis community. Chancellor Linda P.B. Katehi released a statement over email on the matter.
"I ask you to please take a moment to think of the victims of this hateful violence in Roseburg and in our country, and reflect on what we all can do to help them heal," Katehi said in the statement.
Just recently, the state of California passed Senate Bill No. 707. Unlike the Gun-Free School Zone Act of 1955, Senate Bill No. 707 would prohibit firearms from any kind of academic institution, including universities, instead of just K-12 school zones.
For UC Davis Chief of Police Matthew Carmichael, more can be done to better educate students during events like this.
"After Virginia Tech, one of the resounding things we realized was that we [officers] do nothing for the community," Carmichael said. "We don't teach you, or impart upon in our community, what you should do during such a horrible event."
Carmichael, alongside other officers, created the Active Shooter Survival Workshop as a way for individuals to learn how to better defend themselves in the event of an active shooting. The workshop is one of the first educational tools in the country to be implemented for students to better defend themselves in the event of an active shooter scenario. With the recent string of campus shootings, Carmichael's workshop has been featured on several news and media platforms, including The Los Angeles Times.
The workshop is based on three pillars: run, hide and fight. With the aid of Rocky Randall Twitchell, a well-recognized martial arts expert, student volunteers help demonstrate tools that any individual can use to defend themselves. In a video posted in 2011, parts of the workshop and its exercises are briefly featured. As seen in the video, students are taught these tools through realistic simulations of a campus shooting.
Carmichael's main concern is being able to reach students with this practical knowledge. Unlike cities and suburban communities, the university police department's main priority is its students. However, being able to communicate to students can be difficult due to the certain social barriers in place between students and police.
"What we have found is having students communicate to students. Students can translate what we are trying to say so that [other] students are more accepting of the message because it is being presented in a relevant manner," Carmichael said.
Carmichael's workshop opens up the conversation of the campus policies and education that can be, and should be, in place for students.
When asking several students about their response to the workshop, many felt that the implementation of this kind of education is also crucial to encourage the wider discussion of gun violence on campus communities. According to first-year human development major Julia Yu, more should be done from the university's standpoint to better educate students about gun safety.
"I think it would be really great if schools did a [workshop] because it would teach students how to protect themselves in a safe manner," Yu said.
Carmichael plans to hold the first Active Shooter Workshop of the year this quarter. For more information concerning the Active Shooter Workshop, visit the UC Davis Police Department's website.