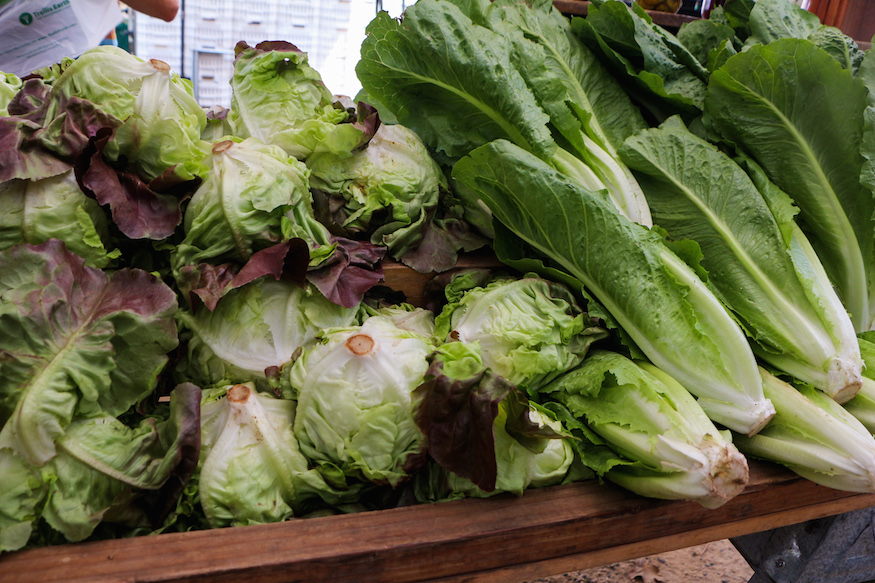 Grant focused on research program for sustaining, improving lettuce crops
This month, 11 UC Davis researchers were awarded a specialty-crops grant of $4.5 million from the U.S. Department of Agriculture's (USDA) National Institute of Food and Agriculture.
The grant's purpose is to improve lettuce crops by supporting a multidisciplinary research program that will leverage new technologies to sustain the supply of lettuce in spite of changes in climate. It is a five-year renewable grant from the USDA's Specialty Crop Research Initiative funding program made available through the 2014 Farm Bill.
The research team will consist of specialists in plant genetics and breeding, food technology and agricultural economics.
Research will focus on identifying plant genes that are key to developing important stress-resistance traits in lettuce. The money from the grant will also help the researchers fine-tune imaging technologies that will allow growers to remotely assess the status of their crops in the field.
"We will be exploiting genomic technology to address the needs in all areas up and down the lettuce production chain," said Project Leader Richard Michelmore, a plant geneticist and director of the UC Davis Genome Center.
Maria Truco, assistant researcher and project scientist at the Michelmore lab, stresses the importance of the grant and study's impact to help the environment.
"This grant will supply more abiotic stress-resistant and more water-efficient and nitrogen-efficient lettuce genotypes," Truco said. "More nitrogen-efficient and water-efficient lettuce will reduce the environmental impact of lettuce production at the field level and reduce post-harvest waste with improved shelf-life types."
Fifth-year doctoral student Miguel Macias, who works in the Michelmore lab, expressed his love for working with plants. Macias specifically noted his affinity for lettuce because of the many tools to assist with the study of lettuce genetics such as a sequenced reference genome. He believes this grant will not only help in the field of lettuce, but will help many other different crops as well.
"[T]his grant will allow important research on developing tools to monitor crop development and production," Macias said. "The research done with the help of this grant can be extended to the growers to assist them on deciding whether it is necessary to apply more fertilizer or water to their crops."