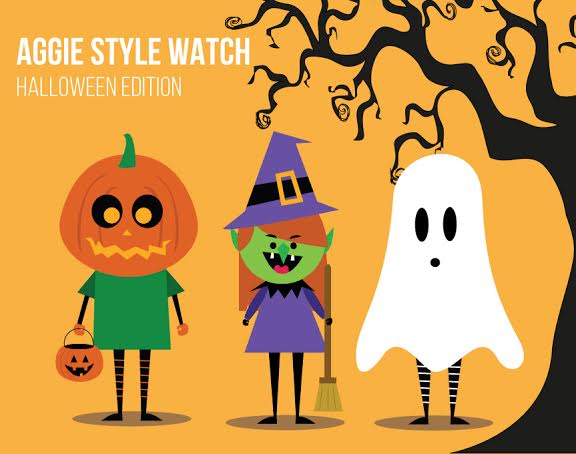 Last-minute costume ideas for procrastinators everywhere
What's the best part of Halloween — the parties, the creepy yard decorations or the return of Halloweentown to Disney Channel? For those who celebrate, this can be a serious question but, undeniably, the costume is an integral part of the whole experience.
Personally, I love Halloween and try to go all out, even though my costumes tend to be made last-minute. I've learned out of experience that the most creative ensembles come out of desperation.
For the Halloween edition of Aggie Style Watch, I asked fellow UC Davis students about their Halloween preferences and costumes from previous years.
Caroline Yandell, a second-year international relations major, is pictured on the right as Rosie the Riveter.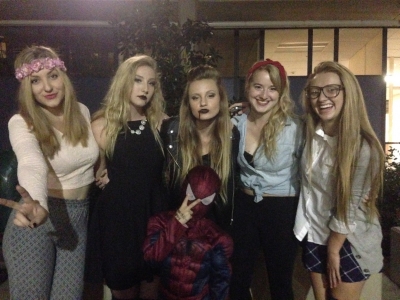 "I [just] looked at what I had in my closet. I am definitely a last-minute-put-together person," Yandell said.
Yandell's favorite parts of Halloween are the creative costumes and the chance to change out with friends.
The last-minute costume trend continues with Delia Rae Devine, a second-year nutrition science major, who is pictured on the far right. Devine decided to dress up as a nerd because she is a self-described dork at heart.
"My favorite part of Halloween is definitely the decorations. I love getting unnecessary Halloween decorations and decorating every inch of free space I have with tiny pumpkins," Devine said.
Sometimes the best costumes are those where you work with what you have. For Huckleberry Vaughn, an undeclared second-year, this meant throwing on a green shirt and embracing his inner Shaggy from Scooby Doo.
"My favorite part of Halloween is the spooky yard decorations. I always go last-minute on the costumes," Vaughn said.
Vaughn is pictured as the Shaggy on the left. He celebrated Halloween for the past few years by going to a downtown event in his hometown to enjoy the crazy costumes and live music.
Planning a costume for Halloween doesn't have to be a stressful experience, or even one that you spend a lot of money on. In fact, the mad rush for a costume is half the fun. The best costumes oftentimes come from your own closet and a bit of creativity.