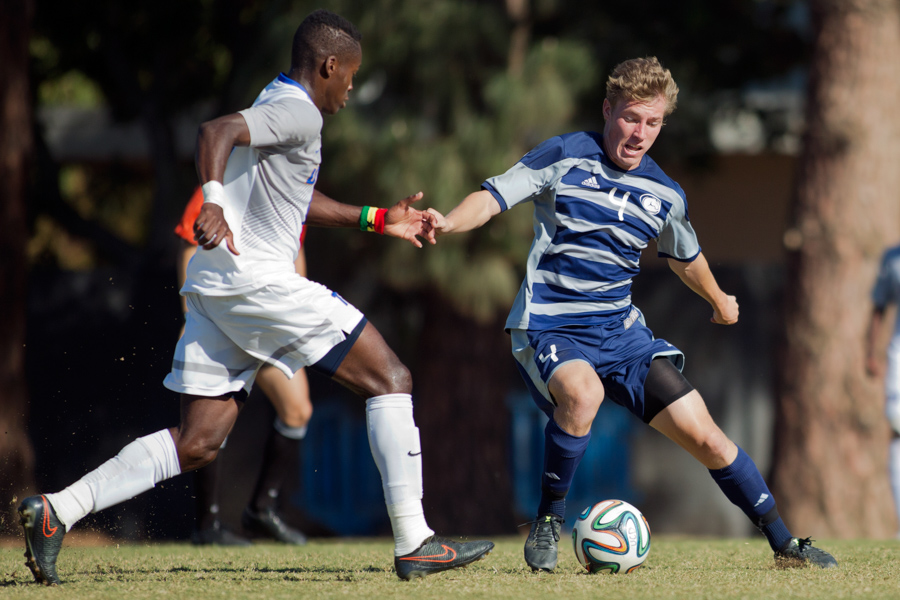 UC Santa Barbara defeats UC Davis 1-0 in last regular season game.
In a defensive match that ultimately ended with a 1-0 loss to UC Santa Barbara on Oct. 31, the Aggies wrapped up their regular season with an overall record of 7-9-3 and a conference record of 3-4-3. UC Davis will advance to play in the Big West Conference Tournament.
Testing the Gauchos' defense, UC Davis took the majority of the scoring opportunities early in the match, as many players made attempts at the goal, including back to back shots by redshirt senior forward Matt Wiesenfarth.
Weisenfarth's attempts were denied by the Gaucho goalkeeper and the score remained tied at 0-0 until the 42nd minute, when the Aggies were whistled for a foul in the box, setting up a penalty kick for UC Santa Barbara. The Gauchos' Kevin Feucht sent the ball to the lower left corner of the net to give UC Santa Barbara a 1-0 lead with under three minutes remaining in the half.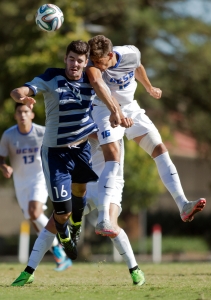 UC Davis came out of the break and tested the Gauchos goalkeeper early in the second half as redshirt freshman defender Roy Boateng was able to get his head on a long throw and put it towards the lower left post. The Gaucho goalkeeper was able to make a diving save and keep the Aggies off the board.
"I feel really good about the team's performance," Head Coach Dwayne Shaffer said. "I felt like we created enough opportunities to at least score a goal but, unfortunately, things just didn't go our way today."
UC Santa Barbara responded by taking the ball towards the UC Davis goal and sent a bullet that clanged off the right outside post, keeping it to a one point game. The Aggies kept the pressure on the Gauchos by taking five of the final eight shots on goal in the last 25 minutes of the game but could not convert any of those opportunities.
"One of the good things is that we're fully healthy and card-free," Shaffer said. "Now we have a full week to rest, rejuvenate, and prepare for one game. This week, we'll make sure the guys get a lot of treatment, have some fun during training, stick true to our team principles, and hope that one of our players gets hot and puts the ball in the back of the net."
The Aggies earned the third and final berth out of the North Division in the Big West Tournament where they will be making their fifth consecutive appearance. UC Davis will play the second seeded CSUN out of the South Division on Nov. 7.