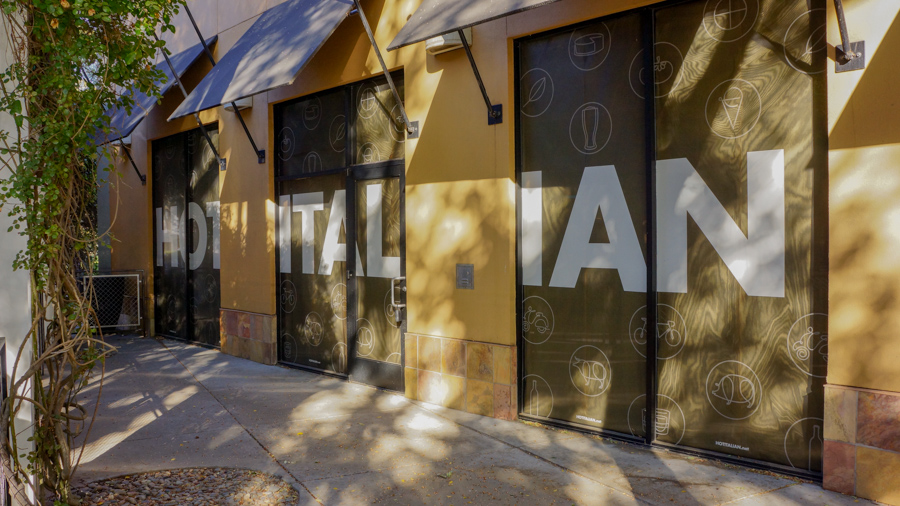 Hot food, Hot atmosphere, Hot Italian
Hot Italian is bringing their traditional Italian cooking to the heart of Davis this fall, opening a new location at 500 1st St. Hot Italian currently has two locations — one in Sacramento and one in Emeryville.
The pizza and panini bar is expected to open in late November or early December. With Italian music, decor and televised sports, the restaurant seeks to create a traditional ambiance.  
Jesse Delzio, a first-year chemical engineering major, comes from an Italian background and looks forward to eating authentic Italian food.  
"I am really excited to go there because I have never eaten real Italian food since I have come here. Watching soccer and eating amazing food is all I want," Delzio said.
The Davis restaurant will be smaller than the other two locations, at 1,500 square feet, compared to the 6,000 square foot Sacramento location. The restaurant will include both indoor seating and an outdoor patio.
The Davis location will also feature a take-out option, which is not offered at the Sacramento or Emeryville restaurants.
"The pick-up option will help people who are in a rush and still provide the same level of quality," said Andrea Lepore, a UC Davis graduate and owner of Hot Italian.
According to Lepore, though the pizzeria is smaller in size, it will not compromise on the traditional offerings it is known for. The restaurant will have a slightly different menu but will still include the restaurant's famous drinks and dishes, such as the Bellucci with housemade fennel sausage, tomato sauce, mozzarella and fresh ricotta cheese, or the popular Fiori with prosciutto parma, mozzarella, mushrooms, tomato sauce, arugula and Bariani truffle oil.
"We have had amazing times at the Hot Italian in Sacramento and now that there will be one in Davis, we will not have to travel so much," said Michelle Paulsen, a Davis resident.
Hot Italian also has dishes for vegan and vegetarian customers, including gluten-free pizzas.
"I am really excited to be back in Davis and [Hot Italian] in Davis will continue the brand's commitment to sourcing ingredients from local farms," Lepore said.
Written By: RAHIL SHETH – city@theaggie.org