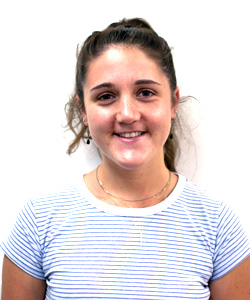 Coffee. I wake up thinking about it. My body aches and my head throbs when I'm deprived of this magic liquid. My soul feels weak and fragile before I take the day's first sip. I am a coffeeholic.
I figure if I am making such a financial and physical investment, it should be informed and beneficial.
My new standards for a cup of joe aren't very difficult to understand. Although changing my rather expensive habits will make a small impact on the coffee industry, I encourage all caffeine fans to pay attention and consider making similar changes to contribute to a better future.
Most of us have heard of the term "Fair Trade" and we've heard it's a good thing. But the term is thrown around a lot and I want to make sure everyone knows the importance of this certification. It's not like the meaningless label on your cracker box that says "60 percent less fat." Fair Trade coffee has met a certain standard guaranteeing that smaller scale farmers who pick the seeds to produce your cup of coffee were paid an appropriate wage, worked under safe and humane conditions, were allowed to keep their land and produce higher quality products. While it's easy to overlook these factors while sipping your coffee in a shop far away from its source, it's important to remember that your $2.95 can be a vote toward a more sustainable future.
In addition to looking for Fair Trade coffee, I want to make the effort to find companies that meet the B Corp standard. B Corp certified businesses meet rigorous standards of social and environmental performance, accountability and transparency. They are transparent about their policies and are joining the fight to redefine success for businesses everywhere. But it's hard to find a B Corp or an independently owned coffee shop when my head is pounding and my addiction is begging for relief. Luckily, I have found a couple options in Davis.
I have been making an effort to get my coffee at Pachamama on 1st Street. Pachamama is a certified B Corp business, and only sells coffee from farmer-owned brands that are a part of their enterprise. Businesses like this one create a foundation for small-scale farmers to succeed in growing their future products.
Starbucks also offers a Fair Trade blend called Fair Trade Italian Roast. Although Starbucks is not a B Corp, I will cave for this particular blend when left without any other options. Peet's Coffee also offers a Fair Trade Blend, as well as Trader Joe's and Whole Foods.
For a long time I avoided being a sustainable and informed consumer because the idea of it sounded daunting. Truly understanding all the different terms and labels was intimidating, but worth the trouble considering my caffeine dependence. I hope you and your coffee habit will join me as I upgrade my morning routine.
Ask Martha Greenburg to coffee at mzgreenburg@ucdavis.edu or on Twitter @marthazane94