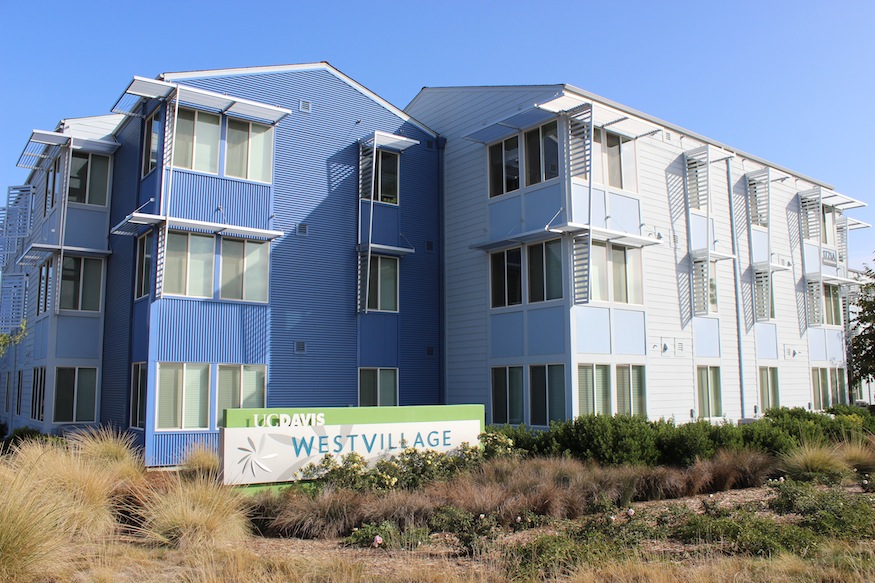 Report reveals residents consuming more energy than predicted
Student housing complex West Village recently released a report revealing that student resident energy consumption is substantially higher than initially predicted. According to the report, the amount of energy consumed was higher than the energy produced.
In 2011, West Village made headlines for becoming the country's first zero-net energy goal community. However, in their 2013-2014 report, 82 percent of the total energy produced was attributed to the panels, compared to 87 percent the previous year. Data for the 2014-2015 cycle has not yet been collected. On average, residents living in the apartments consumed 201.3 megawatt hours (MWh) more than modeled in 2013-2014.
Sid England, assistant vice chancellor of sustainability at UC Davis and one of the original spearheads behind West Village inception, notes that the complex attempts to be zero-net energy is done through the use of power-saving solar panels.
"We set the goal of trying to get to zero-net energy on an annual basis. What we mean by that is the total energy is equal to what is produced on site annually," England said. "We have 4.1 megawatts of photovoltaic solar panels that are installed on site [at West Village]. That's what produces the electricity."
In regards to the discrepancies in the report, a representative for West Village declined to comment.
Residents only recently began moving into the buildings in the Viridian Commercial Areas in West Village, adding to the increase in energy consumption. While commercial buildings do play a big role in the rise of energy usage, the report still confirms that residents are consuming more energy than modeled.
The Executive Director of the Energy Efficiency Center Benjamin Finkelor believes that residents have a lowered incentive to save energy since the cost of utilities is already allocated within their monthly rent.
"There is a lot of variability in how much [energy] residents use, and on average, they use more than we thought, in part because they don't have a price signal," Finkelor said.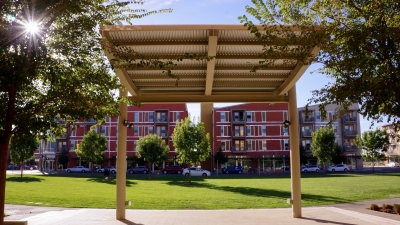 Stephanie Martling, the vice president of asset management for West Village-partnered company Carmel, revealed to The Sacramento Bee that residents not only have low incentive to conserve, but are also uninformed of the energy that they are using.
"Sometimes we notice a particular unit might be 10 times higher than its neighbor. Oftentimes, these residents don't even know they are using as much electricity because this is their first apartment," Martling told The Bee.
The West Village Community Partnership launched a program in 2014 called EMPOWER that aims to promote sustainability and educate residents. This program is currently targeting high-energy users and creating incentives in hopes of encouraging students to reduce energy.
Third-year human development major and West Village resident Andi Vilaboy feels that residents are informed of their energy habits but simply do not have enough motivation to change them.  
"[Energy usage] is just not on the radar for a lot of college students. When you're in college, you're thinking about other things," Vilaboy said.
Samantha Nady, another West Village resident and a fourth-year political science and history double major, shared a similar view on the residents' lack of motivation.
"It's irresponsible to say that college students don't know what they're doing, because they absolutely do," Nady said. "However, the apartment complex needs to be aware that [residents] are college students and they aren't going to read every email."
While Finkelor is optimistic about West Village's zero-net energy goal, he does find that there could be improvement in minimizing the residents' energy usage.
"The real opportunity is in behavioral intervention. I don't like to say it's the users fault; we just haven't fully optimized our ability to intervene," Finkelor said.
Anjali Bhat assisted in reporting for the story.