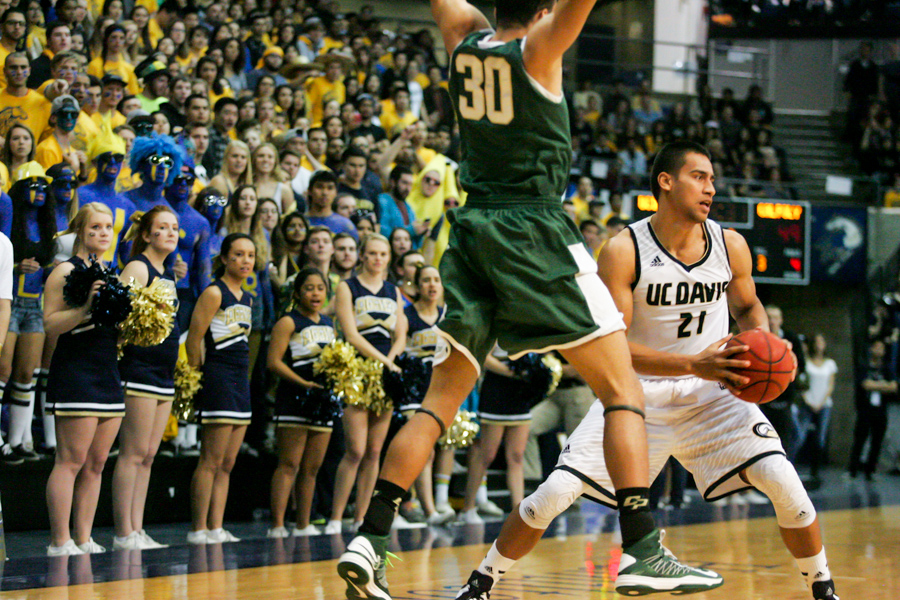 Champions seek to defend their title.
With targets on their backs and high expectations for success, the UC Davis men's basketball team looks forward to a big 2015-2016 season.
As last year's Big West regular season conference champions, where they did not lose a single home game, the Aggies have been preparing to repeat last year's excellent performance.
The California Aggie joined Head Coach Jim Les in anticipation of this team's upcoming season.
"What I think last year's team did was establish a foundation and culture of how we go about our business, the work ethic, the commitment, the responsibility for guys carrying their end of what we need everyone to do individually," Les said.
Fans should look out for senior forward Josh Fox and junior guard Darius Graham, two integral members of last year's team. They not only led the team in production on the court, but were leaders for the team off it as well.
Junior guard Brynton Lemar and junior center Neal Monson are veterans of last year's success that will be seeking to hold up to last year's lofty standards and bring home victories.
Fans should also be excited to see some new faces and look forward to learning some new names.
"We've got six new players and we're really excited about all of them," Les said. "We think it's one of the most talented recruiting classes that we've brought in to UC Davis in the five years that I've been here."
"To be successful you have to have really good depth, and the new guys will provide us with that depth," Les continued.
Although The Aggies have a different team this year, all signs point to it being a team ready for a successful season.
The UC Davis men's basketball team opens their season with a home game versus North Dakota State University on Nov. 13 at 5:30 p.m. in the Pavilion.