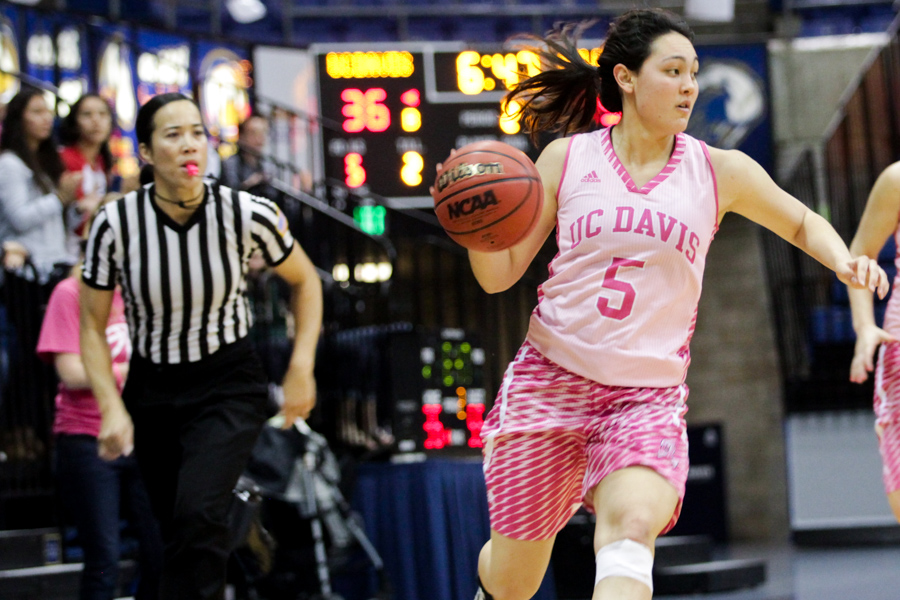 Exhibition Game Portents a bright Future
With a win under their belts and a tough road ahead, the UC Davis women's basketball team looks forward to a big 2015-2016 season.
The California Aggie joined Head Coach Jennifer Gross in anticipation of this team's upcoming season.
"I think fans are going to get to see a very hungry team," Gross. "We're not where we need to be in March yet [for the Big West and NCAA tournaments], but that's okay.  We're just focusing on getting better every single day."
As a team, the Aggies have been focusing on the defensive aspect of their game by stressing the importance of stopping other team's momentums while also being patient and trusting each another.
However, the Aggies can be exciting offensively as well.
Senior forwards Alyson Doherty and Celia Marfone shine as pillars of the Aggie offense and fans should watch out for them as they begin their season. Doherty was named two-time all-conference post and Marfone functions as the glue that will hold the team together.
Also returning is a talented sophomore group. Point guard Dani Nafekh, shooting guard Rachel Nagel and forward Pele Gianotti, are all sophomores hungry for minutes and ready to hit the court running.
This team also has some new faces to watch out for. Freshman forward Morgan Bertsch will be making plays as a post, while freshman guards Kourtney and Karley Eaton will seek to show some dominance and set the pace of the Aggie offense.
"We've spent a lot of time over the last few weeks talking to each player about what we need from them," Gross said. "Just asking each person to do no more and no less."
A recap of the women's exhibition game against Humboldt can be found here.
The UC Davis women's basketball team starts their season with a home game versus Stanford on Friday Nov. 13 at 7:30 p.m.
Written by Aaron Sellers – sports@theaggie.org