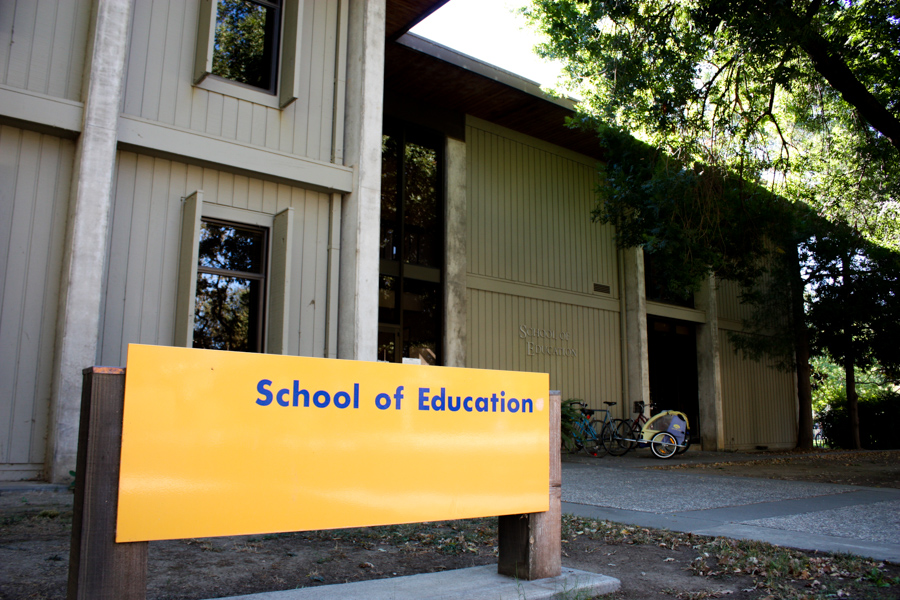 Tutoring program makes impact on students in rural communities
Last year was the pilot year for the Knights Landing Bridge Program (Bridge), a community-engaged program that sends UC Davis students to tutor in local rural communities. While the program continues to grow in Knights Landing, starting this fall, it has also expanded into new areas, including the nearby town of Robbins.
At the beginning of this academic year, the program was officially renamed the UC Davis Chicana/o Bridge Program in order to reflect the growing areas it is serving.
An increase in funding for the Federal Work Study program has allowed Bridge to hire more tutors than in previous years. Currently, there are 140 tutors who visit the communities four days a week.
During the pilot program, the tutors relied on carpooling for transportation. With the expansion of the program, the superintendent of the Woodland School District, Dr. Maria Armstrong, has provided the program with two school buses to transport the tutors.
The tutors that are part of this program come from similar backgrounds as the students that they are tutoring. The UC Davis Chicana/o Bridge Program not only focuses on tutoring students, but also on promoting a university culture.
UC Davis Chicana/o studies professor Dr. Natalia Deeb-Sossa started the Knights Landing extension of the Davis Bridge program that UC Davis alum Janet Boulware founded. Deeb-Sossa described how big of a factor the tutors' backgrounds play in the program.
"Many farmworker children oftentimes don't see themselves as possible college students," Deeb-Sossa said. "Part of our goal is that they see young people that come from their communities that look like them, that speak their language, that are in college. They see those [college students] and think, 'Wow, that is a possibility for me.'"
Maria Clayton, a public information officer from the Davis Joint Unified School District, wrote in an email interview that students who consistently participate in the program show improvement both academically and personally.
"Assessments were conducted throughout the summer and the data demonstrates that most of our students who participated in program retained academic knowledge during this summer," Clayton said. "In fact, a few of our students that participated made great gains during the summer and we have also seen an improvement in students' grades."
According to former tutor Ambar Hernandez, a fourth-year community and regional development major, the students not only show improvement in their academics, but also develop an extraordinary bond with the tutors. In an email interview, Hernandez described the special connection the students have with their tutors.
"The students truly love the tutors. The students get attached to the tutors very fast; they are always jumping off their chair to see if their tutor came to homework club," Hernandez said. "We've even had some students tear up if their tutor doesn't show up; they definitely get extremely attached. Many of these students are often overlooked, unheard, or misunderstood when it comes to academics. However, with this program the students are given a voice, attention, and the academic support necessary to ensure their academic success."