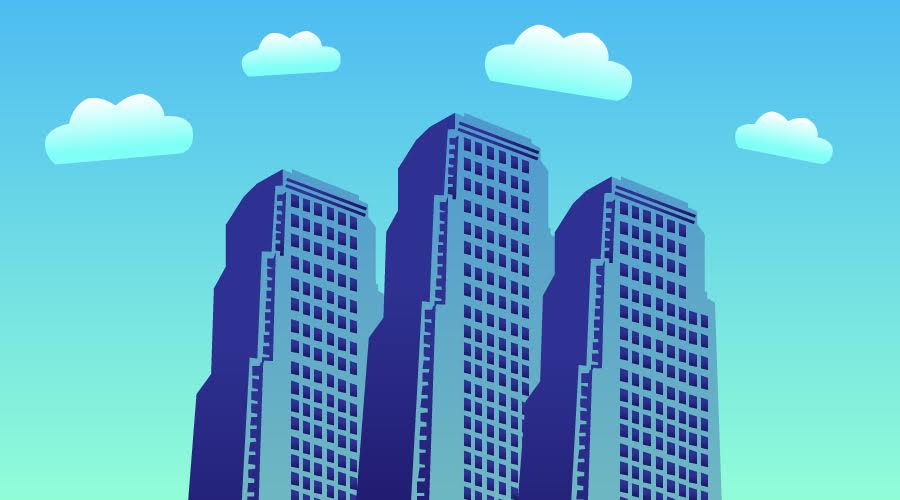 UC Davis campus resources provide services for startup companies
In the last fiscal year, UC Davis services provided support for the development and success of 13 startup companies.
Established in 2013, Venture Catalyst is one of three divisions at UC Davis' Office of Research. Its purpose is to support and provide resources to entrepreneurial researchers, faculty and students whose technology and research will be best commercialized through startup companies.
"The focus of Venture Catalyst is to be available as a resource for our academic researchers who have an aspiration to see societal benefit from their research through a startup company," said UC Davis Associate Vice Chancellor for Technology Management and Corporate Relations and Executive Director of Venture Catalyst Dushyant Pathak.  
One of the startups that Venture Catalyst worked with in the last fiscal year is DNA to RNA (DtoR) Inc. This company has created technology that customizes transcription control sequences and optimizes gene expression for agriculturally significant traits in crop plants and livestock.
"This technology also has application to human medicine," Pathak said. "In a very short period of time, after it went into our incubator…[it] was able to successfully raise capital from a San Francisco based fund which allowed it to really get on a much faster trajectory to developing its technology."
Venture Catalyst also worked with ImmunoTess, a company that has created novel compounds for immunomodulation and inhibition of inflammation for enhancing the efficacy of immunotherapy. With the help of Venture Catalyst, the startup raised over $1 million to develop further technology, which is leading them into FDA-regulated clinical trials and hopefully, eventually into the marketplace.
Venture Catalyst's focus is to enable the commercialization of technology for societal benefits through startup companies. Pathak said the objective of Venture Catalyst, in simplest terms, is to work with their innovators. This is why faculty and researchers make themselves available to any students who want to create a startup in order to help them through the process and to discuss the pros and cons of their idea.
According to Pathak, student technology is not amenable to a startup since they don't lend themselves to building a business and instead act as a single-product opportunity.
"In those cases, the technology will be better commercialized by partnering with an existing or established company or licensing the technology directly to a large company," Pathak said. "In some cases, there's a substantial amount of additional proof of concept involvement [and] early research work that needs to be done before you can have the technology at a stage where the company will be able to raise capital."
Venture Catalyst collaborates with other services on campus, such as the Engineering Translational Technology Center (ETTC) and the Child Family Institute for Innovation and Entrepreneurship (CFIIE), to provide better resources for prospective entrepreneurs.
The ETTC aims to help facilitate the development of startups by supporting tenure-track professors during a critical stage of idea development in a familiar, secure environment while also remaining close to their research and teaching missions.
"Oftentimes a faculty member or a student will have no clue about how to start a business, how to file legal forms, how to look for marketing [or] how to do a business plan," said Executive Associate Dean and ETTC Director Bruce White. "We will assist the individual startup, connect them with legal sources that will help them incorporate and establish at the appropriate time."
UC Davis also offers support and services for the CFIIE, which integrates science and business for social benefit. CFIIE offers students the opportunity to get involved with the Big Bang! Business Competition, an annual competition offering mentorship, team building, education, financing and networking for aspiring entrepreneurs.
"We offer about 25 workshops throughout the year that people can come and learn about business skills, business plans and pitches," said Executive Director of the CFIIE Cleveland Justis. "And if they have an idea, we can help them start a company."
In this year's Big Bang! Business Competition, more than $40,000 was awarded in prizes, with first prize going to a mother-daughter duo who co-founded Scrumpt — an online service where parents can order weekly lunch kits for their kids as a way to provide healthy lunches. For 2016's competition, more than $60,000 will be awarded in prizes.
"Our goal is to help the Davis community be more innovative and make sure the university is really supporting our entrepreneurs to the best we can," Justis said. "Our tagline is 'Ideas out of the lab and into the world.' The idea is that getting ideas out to people and the tools to make their companies, their non-profits a reality."
Justis said that the university is obliged to help foster ideas and make all resources available to the public, whether that comes in the form of companies, products or non-profits.
"We are primarily a research university, but we want the benefits of that research to reach society," Justis said. "And we feel a real obligation to help society get better and a lot of the work being done at Davis is terrific as research, but that research can [also] be applied to make the world a better place."
According to White, the U.S. has been a world leader from a global standpoint with regard to the importance of innovation and technology for many decades, but has recently lost its edge due to unparalleled innovation in other Asian and European countries.
"To keep America financially healthy, we have to innovate," White said. "We have to be the leading edge of new products and research. This is a small contribution, but it helps assist the country in moving in that direction."
Written by: Jacqueline Chu – features@theaggie.org