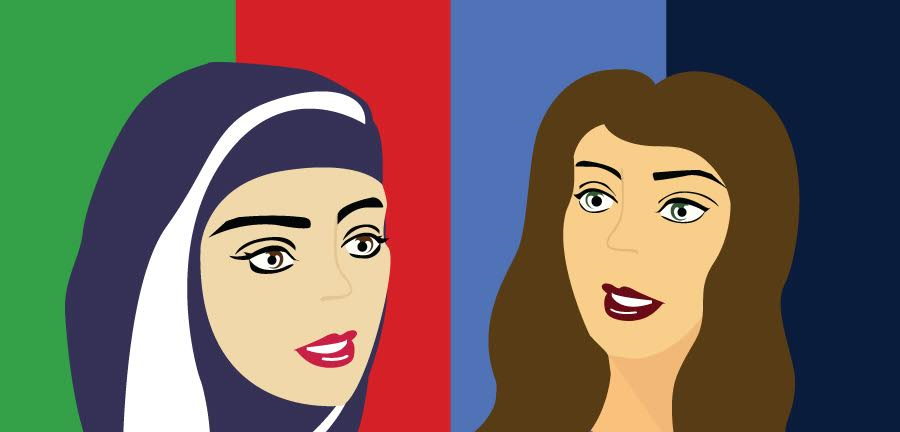 Jewish Voices for Peace and and Students for Justice in Palestine host event with poet Remi Kanazi
Today, Nov. 18, Jewish Voices for Peace (JVP) and Students for Justice in Palestine (SJP) will be hosting a workshop event on campus with Palestinian-American poet and activist Remi Kanazi. The workshop will include poetry, spoken word and stories from people whose lives have been impacted by the Israeli-Palestinian conflict. This event intends to promote peace and understanding between the Jewish and Muslim communities.
Kanazi is well-known for his collection of poetry titled "Poetic Injustice: Writings on Resistance and Palestine," and for his numerous tours around the United States, United Kingdom, Europe and the Middle East. Kanazi is popular because his poetry offers his insights on the Israel-Palestine conflict, while also providing some comedic relief.
Third-year international relations major Shar Attaran, who is taking a Political Science 136: Arab-Israeli Conflict, explains her view on the complexity of the situation.
"The major things that cause conflict between the two groups are the very different narratives on almost every aspect of the conflict since the beginning of its history," Attaran said.
According to Attaran, Israel believes that Palestinians do not need a sovereign state because they can easily integrate culturally with neighboring Arab states. On the other hand, Palestinians believe they inhabited the area before the Israelis and thus deserve their own nation.
First-year molecular and cellular biology major Eli Aboud realizes that the Israel-Palestine conflict should not be overlooked and is excited to hear what Kanazi has to say.
"It's a pretty important thing to discuss, especially to me because my dad is Palestinian, so this really hits home," Aboud said. "I have heard a lot of good things about [Kanazi] and I think it'll be great to have him here teaching everyone about this conflict [through poetry]. [Kanazi] is also a pretty famous person in the Arab community. A lot of people can relate to his stories and opinions about the conflict, so I think this will be a great way for people to recognize how big this [issue] is."
James Li, a third-year managerial economics major, also thinks that events like these are important because they allow for students to share their stories with others
"This event is important because it can reveal stories from both sides and hopefully people can find some common ground," Li said.
The workshop hosted by JVP, SJP and Remi Kanazi should do well to enlighten students on this issue and ease tensions between certain groups.
The workshop will be in Rock Hall today, Nov. 18, at 7:30 p.m. and is free and open to all. For inquiries, please follow the link.
WRITTEN BY: Krishan Mithal – arts@theaggie.org