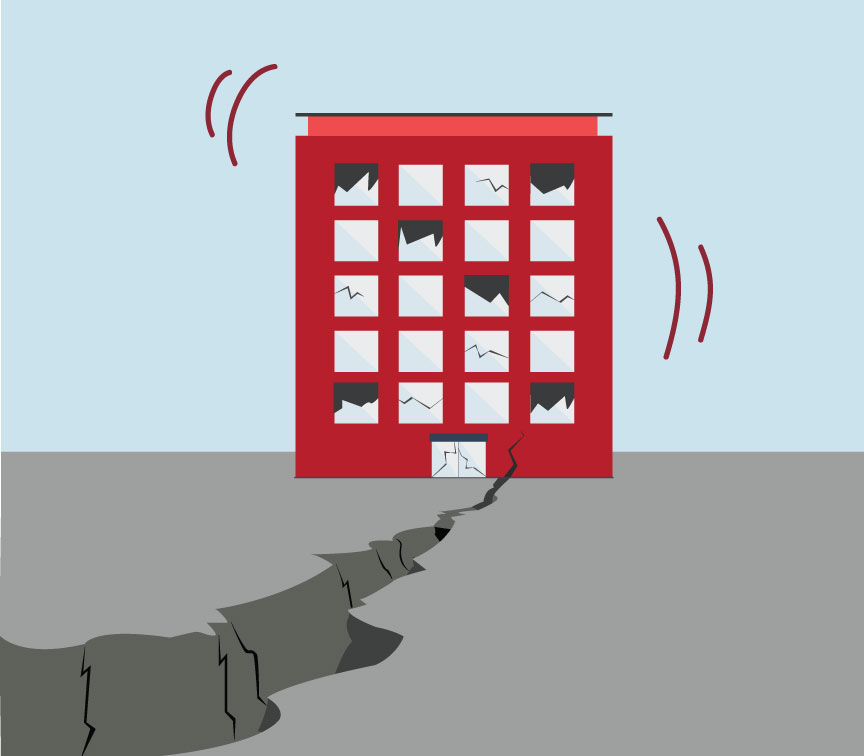 Davis Fire Chief discusses preparedness for earthquakes
According to Davis Earthquake Track, 255 earthquakes occurred in and around Davis in the last year. The San Andreas Fault, which runs through California, has been anticipated to erupt for a long time. According to a forecast by the U.S. Geological Survey, the risk of an 8.0 magnitude earthquake striking California in the next few decades has risen to seven percent.        
  "The City of Davis is currently drafting an update for its All-Hazard Emergency Operations Plan," said Davis Fire Chief Nathan Trauernicht. "The City of Davis Community Development and Sustainability Department has been integral in moving building permit regulations forward as they advance to include more earthquake retrofit construction practices on both remodel and new construction projects."
Trauernicht emphasizes that individual preparedness is key in any future earthquake disaster. Despite programs to increase the city's readiness, individual citizens will also have to be prepared in the face of calamities.
"Every household in Davis should be able to take care of the family for at least the first 72 hours of any disaster/emergency," Trauernicht said. "[This includes] making a family emergency plan, putting an emergency kit together for all the members of the family and staying informed."
Rita Baljian, a second-year political science major, adds that the responsibility to prepare for a possible 8.0 magnitude earthquake does not fall solely on Davis residents.
"The big earthquake could come any second," Baljian said. "I believe a major priority for all college students is to prepare for any possible natural disaster."  
Second-year biological sciences major Ryan Daroy worries that buildings with basements may not be earthquake-ready.
"I have regular club meetings in below-ground offices, and I am deeply concerned about how safe I am down there," Daroy said.
Although Davis does not sit directly on the San Andreas Fault, Trauernicht explains that shaking from faults at further distance could still pose significant damage to the Davis area.
"While no previously identified faults lie within the city, there is always the possibility that shaking from a nearby fault line would still be felt within the city," Trauernicht said. "It is also important for citizens within the City of Davis to understand that during a large Bay Area earthquake, the City of Davis could be used as an evacuation point for those leaving the Bay Area or possibly even a staging area to get resources into the Bay Area."
Written By: TRISTEN THALHUBER – citynews@theaggie.org