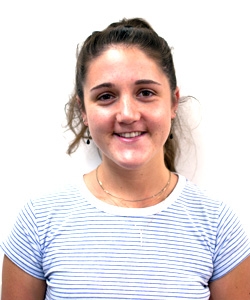 Get on Santa's good list!
Think of the food, gifts, games and memories that will fill your home this holiday season. Now think of the origin of all those things. The wrapping paper, the packaging for the food you purchased — consider all the greenhouse emissions that will be produced creating that food and those toys. From Thanksgiving to New Year's Day, Americans generate 25 percent more household waste than the rest of the year, amounting to about one million tons of trash.
Just like how every dollar we spend can be a vote toward more ethical business practices, every way that we can reduce our family unit's waste can be a contribution to the rest of the planet.
Personally, my favorite meal doesn't take place at Thanksgiving dinner. I much prefer indulging the following morning in the leftover stuffing and cranberry sauce with eggs and toast. Something about food refrigerated overnight makes it that much better. However, if you have little interest in leftovers, keep in mind that there are many others who would be happy to have your food. The Yolo Food Bank, which serves 25,000 people per month through 60 non-profit partner agencies, accepts food donations. But, if your cousin is like mine and plops every food item on his plate to mix together into a big, unappealing Thanksgiving soup, the result will be less than suitable for a donation. Compost becomes your best friend in this situation. Take a couple pounds off of that extra million and turn your leftovers into soil and nutrients for your or a neighbor's garden.
While preparing for parties and holiday events, remember to bring your own bag to fill while shopping. Grocery stores and malls are packed at this time of year; imagine if no bags were dispersed at all during the holidays. Everyone would be forced to find alternative ways to transport their gifts and food from the store to their homes.
But if you truly want to go above and beyond, avoid going shopping for your gifts all together. There are hundreds of inexpensive and meaningful gift ideas online. Something about receiving a homemade gift fills the heart with holiday spirit and joy in a way that store bought items can't compete with. Keep in mind that some of the best gifts also take zero materials. Membership to a museum, a cooked meal for friends or a free massage are all low-cost and low-waste.
Once you're ready to wrap everything, use reusable materials like pretty cloth fabrics, maps or even the Sunday comics. Half of the 85 million tons of paper product we use each year is allotted for packaging and decorating items. And much wrapping paper will have gold, silver or glitter on it, deeming it unrecyclable.
Another potentially recyclable item is the Christmas tree. If you or your family celebrates Christmas and plans on getting a tree, look into tree composting programs in your area. Check with your community's waste department to find out if they compost trees. Trees can be turned into mulch for your garden, moved outside to serve as a wild bird home or sunk to the bottom of a pond to make a new home for fish.
If you plan to hang lights on your tree, around the fireplace or on your roof, try to get LED outdoor holiday lights which use 1/50th the energy of regular lights and will last at least a couple decades. As always, try to keep the lights (as well as other electronics) unplugged when you aren't actively enjoying their glow.
The holidays are a wonderful time for indulging in the pleasures of family, food, festivities and cheer. This year, as all years, I am thankful that I get to enjoy these wonderful treasures of the holiday season. So let's all be good this year. By doing our part to reduce and recycle this holiday season, we'll save a whole lot more than coal by staying off Santa's naughty list.
You can contact Martha Greenburg at mzgreenburg@ucdavis.edu or on Twitter @Marthazane94.