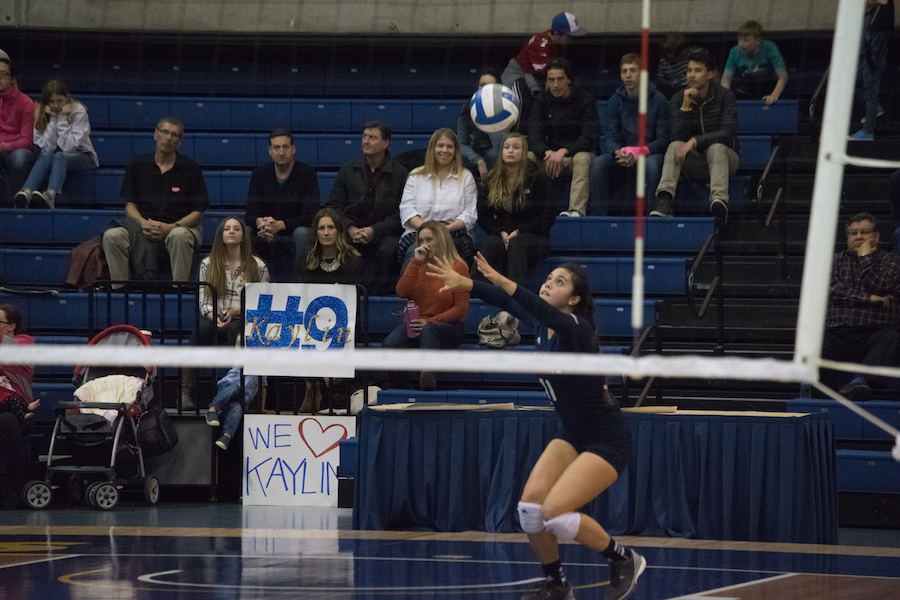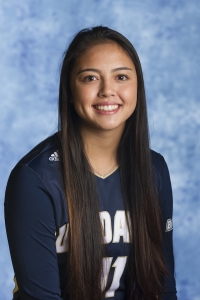 Defensive Player of the Week twice in one season
The California Aggie sat down with freshman libero Malia Bolko, a newcomer who is already making big waves here at UC Davis. Since she started playing this past fall season, Bolko has won the title of the Big West Conference Defensive Player of the Week twice, first on Oct. 5 and again on Nov. 8. She ranks third in the Big West with 4.16 digs per set, and is an essential component to the team.
How and when did you start playing volleyball?
I went to a Catholic middle school and they had a CYO [Catholic Youth Organization] program where 5th through 8th grade [students] could play volleyball, so I started playing there. I didn't start playing competitive club until 8th grade.
After high school, what made you choose to play for Davis?
First of all, I came here for academics because my parents were really pushing for it. I also wanted to be close to home, but far away enough so I didn't have to see my parents all the time. I live an hour away, an hour and a half with traffic.
I also had an official visit with five of the other freshman recruits and we all got to meet each other, which was really cool. We all played together in club, so it was nice to see familiar faces.
How was it adjusting from high school and club volleyball to college volleyball?
Well, high school is a little easier and it gets a little harder in club. I played on an 18s team but it was not equivalent to this. The transition was harder than I thought because we came in and right off the bat we had a lot of work. But I really like playing here, and after this year I have gotten a lot better.
You were Defensive Player of the Week twice this season. How does it feel?
It feels really awesome. I wasn't really expecting it, but getting it was such a reward because it means that everything that we've been training for is paying off.
Can you describe your position as a libero and how you got started in it?
I get a different colored jersey and I don't count as a sub. When I first started playing club I was taller for my age, so I played outside, which is hard to believe. While on the 18s team in club, I realized I wasn't tall enough to be a big hitter, because, you know, they're all six-feet tall, so I started working on passing because I thought that was what I could do to help the team out.
Then I got recruited by Dan [Head Coach Dan Conners], and I started working on it more and more until I got pretty good at it.
How have you improved throughout the season?
Dan has given me lots of keys to work on. The game is a lot faster and I can't do these little movements that would cause me to slow down. Having more discipline [in the libero position] has helped me pick up more balls and be more consistent.
What do you look forward to in the future?
I'm looking forward to the next three years. This season was really fun and I'm hoping that eventually we will get the Big West title. That would be really fun. And I can't wait to grow up with everybody on the team.I'm also excited for off-season, because I heard it's really hard but I can't wait to work out in the weight room and get a lot stronger.
Written by: Julia Wu – sports@theaggie.org