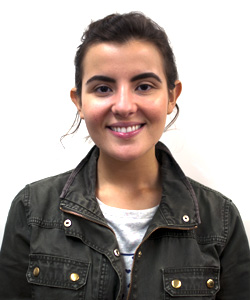 Twenty years ago, a career in writing or media meant working for a newspaper, magazine or a TV or radio station. Basic blogging sites may have existed, but a person certainly couldn't make a living through this medium.
Entirely different standards define today's careers in media. Advances in blogging and social media have not only allowed individuals to differentiate themselves through online profiles and accounts, but also to create their own personal brands.
Today's bloggers embody the essential innovative and entrepreneurial air of the Millennial Age.
Six years ago, Chiara Ferragni was an Italian law student who posted avidly about her personal style on Flickr and Lookbook.nu. She received so much support and affirmation from her followers that she decided to start her own website. After successfully monetizing her blog, The Blonde Salad, Ferragni was able to build a fashion empire. Her blogging success ultimately led to the launch of her own shoe collection and openings of pop-up stores worldwide.
Ferragni, 28, who now runs two companies worth a total of $8 million, hasn't employed anyone over the age of 30.
Like most Millennials, the blogger's initial goal was just to inspire creativity.
"When I started […] I was doing it just to share […] because I love sharing my photos," Ferragni said in an interview for CBS News. "My intention was to create something that people loved to look at, and they could find inspiration from, and that was it."
In 2014, Ferragni attracted the attention of academics and acclaimed business professionals and became the first blogger selected for a case study by Harvard Business School. The case study, led by Professor Anat Keinan and her students, was designed to shed light on how Ferragni's start-up was able to become so successful in such a short time.
Keinan suggested that a large part of Ferragni's success came from her ambition as an entrepreneur as well as her ability to relate to fans and consumers.
Others indicate that Ferragni was able to become so successful simply because she recognized the influence of a new medium before anyone else.
"Your followers are your currency," said Joe Zee, the editor-in-chief of Yahoo Style. "[Chiara] was really there at the very beginning, when you are sort of a trailblazer in a new medium, you really grow your fans fast […] and really with a lot of loyalty."
Zee may have a point in arguing that Ferragni was able to dominate the blogging industry merely because she entered it in its infancy. But there is also credibility in Ferragni's claim that success is really generated from boundless creativity and strong visions.
"I feel right now we are in the best moment for the fashion industry for what I do," Ferragni said. "All the rules have changed so much, and so now there are no rules."
Aspiring fashionistas aren't the only ones who have found ways to profit from social media and blogging culture. Figures like Tim Ferriss and Jake Dobkin have also been able to incur huge profits from blogging on topics in their fields of interest and expertise.
Ferriss, 38, gained a huge following through his blog which focuses on healthy living. Some people also credit him with popularizing today's fetish of entrepreneurs working on their laptops anywhere in the world, at any time.
The founder and editor-in-chief of the news blog The Gothamist, Jake Dobkin, was also a blogging pioneer. He innovated the field of culture blogging, hiring writers to cover food, art and current events in over 10 cities worldwide.
Not only has blogging allowed the individual to develop their own voice, but it has created the opportunity to share their interests with others and make an incredible living as a result.
Of course, with these innovations becoming more accessible and ubiquitous, it may be harder for Millennials and Generation Zers to attain the same success. With so many blogs on the internet, people have a hard time developing original concepts. Yet, as Ferragni suggested, without constraints for creating trends and spreading these unique ideas, the possibilities are endless.
Reach HAYLEY PROKOS at hprokos@ucdavis.edu.